Business is slow. Here's a good idea, let's compete with customers
Enterprise vendors: You really wanna become service providers?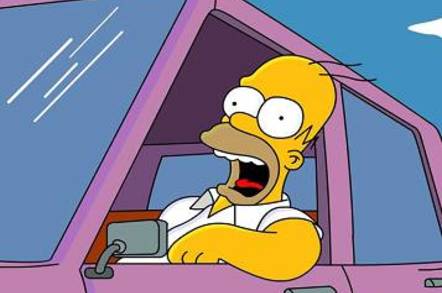 Storagebod Should enterprise vendors consider becoming service providers? When Rich Rogers of HDS tweeted this my initial response was:
@RichRogersHDS Imagine a bookseller building an IT infrastructure that the world comes to rely on? Couldn't happen...

— Martin Glassborow (@storagebod) June 22, 2013
This got me thinking. Why does everyone think that enterprise vendors shouldn't become service providers? Is this a reasonable response or just a knee-jerk, "get out of my space and stick to doing what you're good at" reply?
It is often suggested that you should not compete with your customers. If enterprise vendors move into the service provider space, they compete with some of their largest customers: the service providers, and (potentially comprising all of their customers), the enterprise IT departments.
But the service providers are already beginning to compete with the enterprise vendors. More and more of them are looking at moving to a commodity model and not buying everything from the enterprise vendors. Larger IT departments are thinking the same. Some of this is due to cost, but much of it is because the Service Providers feel they can do a better job of meeting their business requirements by engineering solutions internally.
If the enterprise vendors find themselves squeezed by this, is it really fair that they should stay in their little boxes and watch their revenues dwindle away? They can compete in different ways. They can compete by moving their own products to more of a commodity model, which many are already beginning to do. They could also compete by building a Service Provider model and move into that space.
Many of the enterprise vendors have substantial internal IT functions. Some have large services organisations, some already play in the hosting/outsourcing space. So why shouldn't they move into the service provider space? Why not leverage the skills that they already have?
Yes, they'll change their business model. Of course, they will have to ensure that they're competing on a level playing field, and look very carefully that they are not utilising their internal influence on pricing and development to drive themselves an unfair competitive advantage. But, if the Enterprise Vendors feel they can do a better job than the existing Service Providers by driving down costs and improving capability in this space, then more power to them, I say.
Indeed, if an online bookstore can do it, why shouldn't the Enterprise Vendors? I don't fear their entry into the market; in fact, history suggests they've made a hash of it so far…but, guys, as far I'm concerned, go ahead and fill your boots.
And potentially, it improves things for us all. As the vendors try to manage their kit at scale; as they try to maintain service availability; as they try to deploy and develop an agile service, we all get to benefit from the improvements. Service providers, enterprise vendors, end users … everyone benefits. ®
Sponsored: Minds Mastering Machines - Call for papers now open