CSIRO seeks seagoing sysadmin
A life on the ocean wave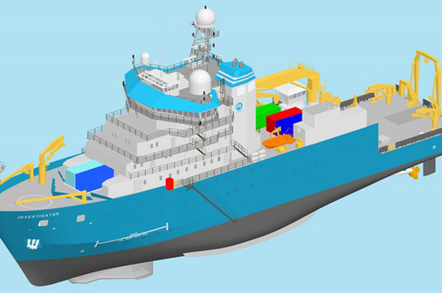 Fleeing flocks of furious testers who think your last beta was more like a pre-alpha compiled after a Friday night bender? Or perhaps you're more the independent operator who wants an environment in which the PHB* is far, far away and your users are a captive audience.
CSIRO has just the thing for you: with a new ship lining up for the champagne splash and a big scientific program in front of it, the science agency is seeking a seagoing sysadmin for a new vessel due to dip its keel later this year.
The soon-to-be-delivered RV Investigator will have capacity to haul 40 scientists and support staff for stints at sea stretching up to 60 days, and will be carrying out research "from the tropics to the Antarctic ice-edge," CSIRO says in its advertisement.
With voyages lasting up to six weeks, the agency would prefer to have its data analyst and programmer on board rather than being a linked-up landlubber – although there are also shore-based positions on offer based in Hobart.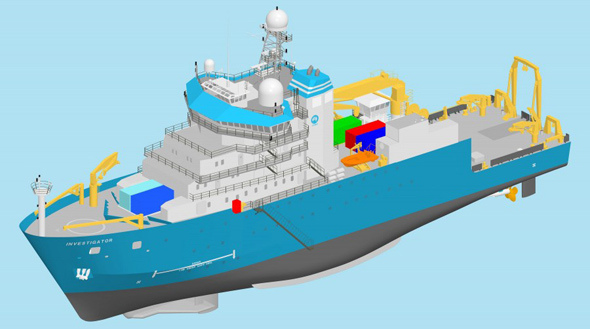 Now under construction, CSIRO's RV Investigator will need
a sea-going sysadmin. Image: CSIRO
The demands of taking care of systems at sea mean the on-board role has a very wide brief, all the way from development and maintenance, providing training, on-board sysops and management, working with other staff to diagnose and repair hardware, firmware and software, and liaison with suppliers for equipment purchases and upgrades.
There's more information about the RV Investigator, which replaces the venerable RV Southern Surveyor, here. ®
Bootnote: *PHB, pointy-headed boss, from the Bastard Operator from Hell via Dilbert. ®
Sponsored: Minds Mastering Machines - Call for papers now open