Spaniards deploy self-propelled ROBOT BALLS
Motorised automatic bollocks to prowl Iberian fields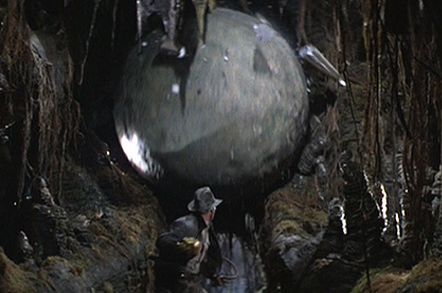 Yet another boon has been conferred upon suffering humanity by boffins in Spain, who have announced the successful deployment of motorised self-rolling spherical robots intended for "missions on wild environments".
The rumbling ball-bot design has been dubbed ROSPHERE by its inventors at the Universidad Politécnica de Madrid. According to a UPM statement announcing ROSPHERE's debut to an astonished world, the trundling bollock-esque machine is best described as:
A robot without wheels or legs which has a single spherical form that, literally, scrolls by itself to conduct the missions and being inherently stable. The robot has proved its potential for diverse applications ...
Seeking to explain how the droid cannonball propels itself along, the boffins of the Universidad have this to say:
The running of the "spherical robot" can be compared to the ball game thought for hamsters. In that case, as the hamster moves it changes the location of the center of mass of the system by destabilizing the spherical robot and consequently generating motion.
Although the ROSPHERE is not, in fact, actually powered by a hamster. The UPM statement explains that the boffins "replace[d] the little animal with a mechanical system ... the 'mechatronic' system may induce motion of a ball in a controlled manner."
Apparently the balldroid has good off-road performance, and its designers believe it would be useful to farmers for monitoring the effectiveness of "precision farming" techniques in which quite precise moisture levels need to be maintained across fields of crops.
The ballbot boffins also took their diminutive metal juggernaut for a spin in a Madrid park "in order to verify that this robot can safely interact without being a threat to people". They have published an account of the project in the aptly-named journal Industrial Robot, here. ®
Sponsored: Minds Mastering Machines - Call for papers now open