Internal power struggle at Oracle leaves Brits cool on Sun
Direct sales team scoffs all the deals, leaves channel slim pickings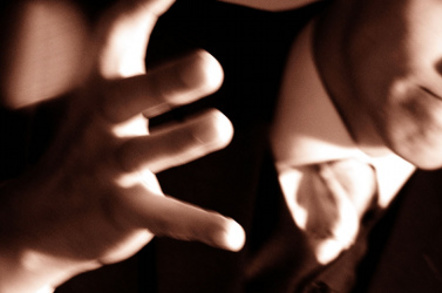 Oracle's sales force are riding roughshod over channel partners with the total available market for distribution in Blighty shrinking by more than a half in the last year, according to insiders.
This comes in the wake of Judson Altoff's departure from Oracle in March. The global partner boss was a 14-year veteran of the firm and provided the backing for resellers and integrators involved in dust-ups with the well ensconced direct sales force.
Althoff is believed to have had a rocky relationship with Oracle president Mark Hurd and headed for pastures new to run Microsoft's North America sales and marketing function.
With him out of the equation there has been an internecine power struggle at Oracle and it looks as if the channel team is losing out, say our contacts.
"Oracle's UK business through the channel was around £300m a year ago and it is substantially down, by more than 50 per cent," said one source close to the company.
The "DNA" of Oracle is that of a direct sales outfit, and channel partners are reluctant to place their bets behind a business not knowing if their investments will pay off.
Reseller sources indicated that they have lost deals to Oracle's direct sales force because they were undercut on price.
"Oracle is such a difficult organisation to deal with," said one.
The fact that Oracle has heavily backed off from hardware has not helped the plight of anyone selling x86 systems. The firm's standing in the server market continues to slide, impacting channel spending.
In the UK Oracle has failed to grow its server biz since it acquired Sun for consecutive quarters, declining in most. Factory revenues fell 50 per cent in Q1 according to data from IDC.
Some loyal Sun partners that asked to remain anonymous have re-focused on IBM and HP since the vendor changed ownership, where they have more ability to provide higher margin services around kit.
In 2010, Oracle prevented the majority of partners from renewing maintenance agreements when they expired. These were renewed by Oracle direct and four partners - Computacenter, SCC, Esteem Systems and Q Associates.
Software sales are a better reflection of how the firm is progressing, and in fiscal '13 results reported last night, turnover was flat versus the previous financial year at $37bn. Still net profit was up by nine per cent to $10.9bn for the year.
Oracle refused to comment. ®
Sponsored: Minds Mastering Machines - Call for papers now open