Nokia Lumia 925: The best Windows Phone yet
But is it good enough to win back the market?
What's new in the Windows GDR2 'Amber' bundle?
The 925 also sees the debut of the latest minor revision to Windows 8 Phone: GDR, which with some new Nokia enhancements gets the marketing-friendly moniker of the 'Amber Update'. All WP8-based Lumias will receive this in the next few weeks.
Microsoft additions include a data counter (allowing you to monitor and cap mobile network data usage) called Data Sense and a Wi-Fi hotspot finder. CalDAV and CardDAV have been added, which is fairly vital to accessing your Google contacts and calendar. And FM radio support has been restored – it went AWOL in Windows Phone 8. All Nokia's WP8 devices bar the 520 have an FM radio, and now you can use it. GDR2 also includes a Wi-Fi hotspot finder, although as you can see from the screen grab, a little more on screen information would be handy.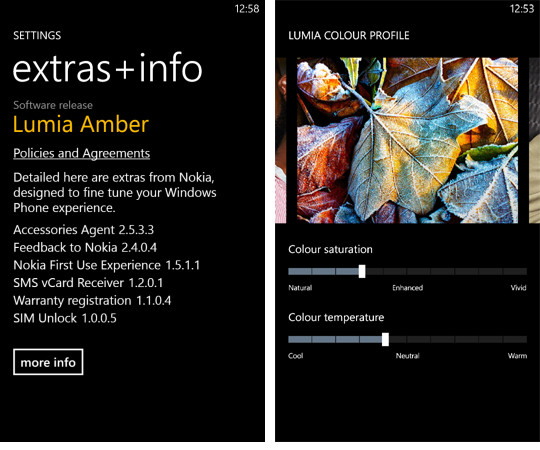 Nokia's Amber update rolls up the Windows Phone 8 GDR2 update with Nokia's own additions, such as Colour Profiles (right).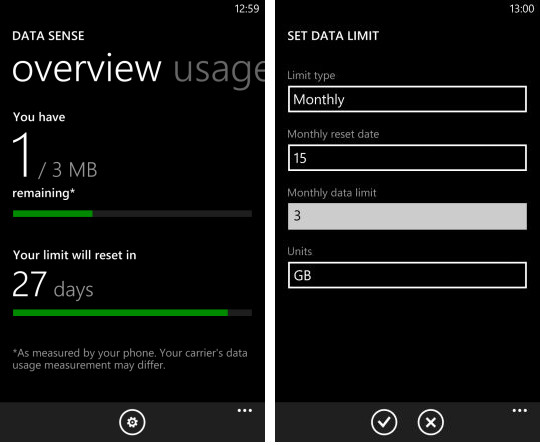 GDR2 includes a data counter and data-capper.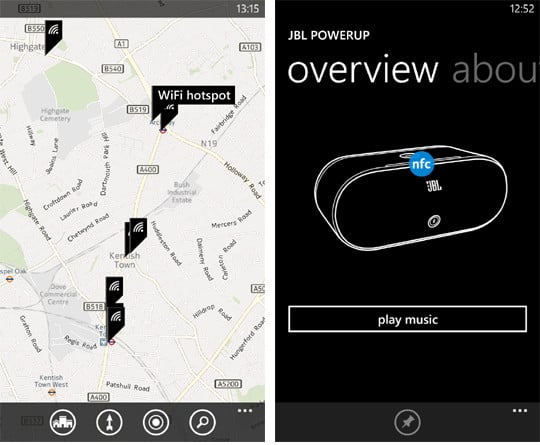 Left: the Wi-Fi hotspot finder, right: Nokia's continues to improve its Accessories support
Nokia's big addition is a new camera app and a standby clock, Glance. All this does is tell you the time when the phone is in standby, and allow you to unlock with a double tap. It's very much a beta effort: the only option available is to mute the colour at set hours, or turn it off altogether.
This is all a bit of a comedown after using the Symbian 808 PureView, which has a wonderful standby screen, offering a shimmering display of very slowly, subtly changing backgrounds which are actually quite informative – you'd know if you'd missed a call or received a text. Nokia also adds colour profiles into its Amber update.
Nokia continues to throw in its own suite of ever-improving apps, including the exclusive streaming music service Nokia Music, and less-exclusive HERE+ Maps and HERE+ Drive, which offers turn-by-turn navigation. The latter two are available to all Windows Phone licensees. Maps is excellent, lacking only the StreetView integration of Google Maps and until now, a compass in the main map app. The iPhone has had compass-orientation in its Maps since 2009. Nokia's rather gimmicky City Lens augmented reality overlay is now folded into the main Maps app. More usefully the excellent "Transit" or "Transport" app – a best-in-class public transport app – is not bundled, but is available as a free download.
Apple paid Windows Phone a backhanded compliment last week by remodelling iOS7 on the Modern UI: text labels replace buttons across the user interface. However, while iOS looks like Windows Phone, it doesn't really work much like it. The WP UI may look like it was designed by a self-indulgent graphic designer, its real strengths are very practical: in the interaction design, making the phone simple and consistent to use, which is all built on a rock solid foundation ensuring good battery life and reliability.
There are disadvantages to entering the game late, though. The Windows Phone application store reflects a market almost entirely split between iPhone and Android.
Things are improving, steadily but slowly.
Not everyone is looking for that Long Tail, merely a modern reliable phone that's easy to use, doesn't require constant monitoring or maintenance, excels at one or two features such as photography and maps, has a smattering of the essentials. The 925 fits that bill.
The phone that goes Roamin' in the Gloamin'
The 925's imaging system hardware uses extra hardware, commonly found in dedicated shooters and cams, to steady the shot. The camera module floats on springs, while sensors and gyroscopes compensate for wobble before the picture has been captured, or while video is being recorded. Most rivals can only apply smoothing after the picture has been taken, which the 925 does too. In practice this means better results in low-light conditions, and videos are much smoother.
The system has been tweaked a little in the 925, with the addition of an extra lens to the 920, that Nokia says improves daytime photos. As with its fellow flagships, low light photography is quite miraculous – provided you have a steady hand. It's quite eerie to peer into the "viewfinder" (the display) when you're taking a photo and see only darkness, then take a picture that's filled with light and detail. Daylight photos are very good, but less spectacular.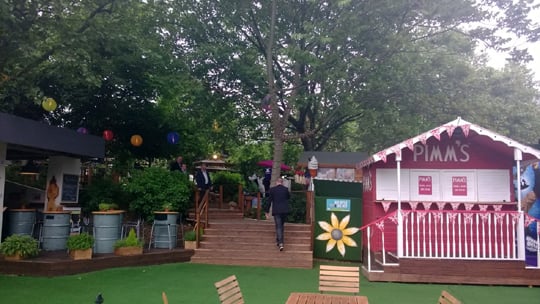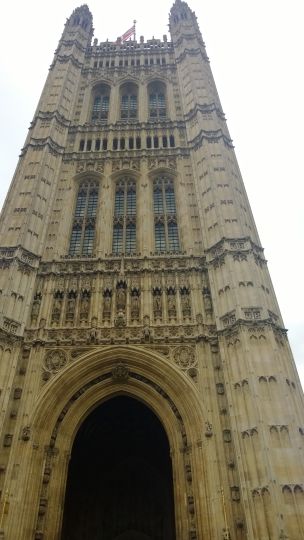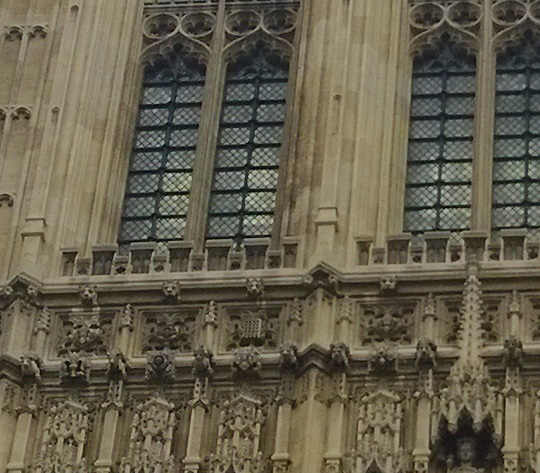 Photos show good depth and detail, on typically overcast London summer's day it was excellent. But they're still noticeably softer pictures and prone to white-out than rivals. For dark conditions, high-end ISO is 3200. Of those rivals the Samsung Galaxy S4 has a smaller sensor but its aggressive sharpening algorithms give a casual impression of better quality.
Sponsored: Minds Mastering Machines - Call for papers now open