NASA serves up Curiosity's billion-pixel panorama
Rover's 'selfies' included for good measure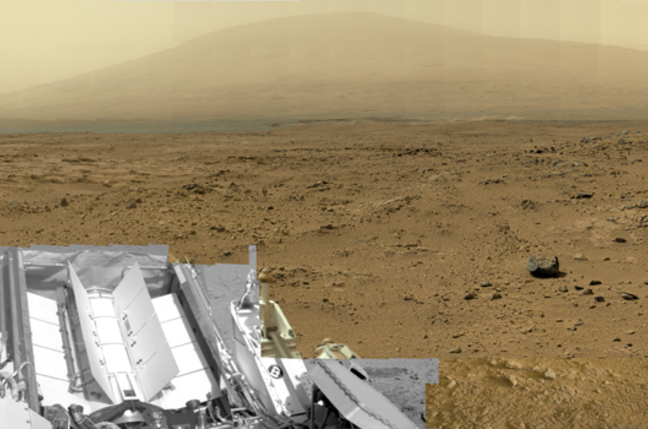 NASA has stitched together 1.3 billion pixels of Martian marvellousness, giving the world the chance to peruse a planetary panorama of unprecedented detail.
Available here with pan and zoom tools thrown in, the composite comprises nearly 900 images captured by the rover's cameras. Most of the images – 850 – came from the telephoto camera of Curiosity's Mast Camera instrument. Another 21 frames were added from the Mastcam wide-angle camera, with 25 black-and-white selfies from its navigation camera.
As NASA explains in its announcement, the mosaic "shows illumination effects from variations in the time of day for pieces of the mosaic. It also shows variations in the clarity of the atmosphere due to variable dustiness during the month while the images were acquired."
Taken between October 5 and November 16, 2012, the scene surrounds the "Rocknest" site where Curiosity collected its first sand samples, extending to Mount Sharp on the horizon. ®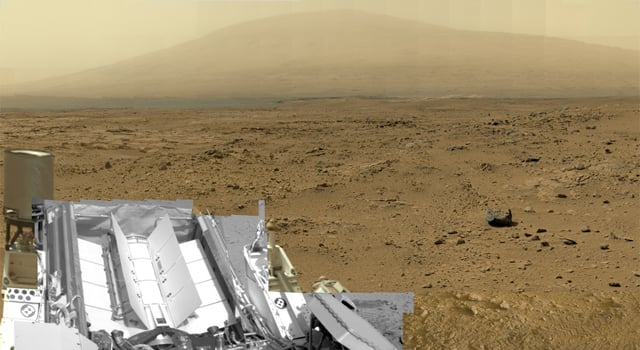 A taste of NASA's Curiosity goodness. Image: NASA
Sponsored: RAID: End of an era?