Embezzler stings IBM, Microsoft in Japan
Worker fired by Big Blue, repeated naughtiness at house of Windows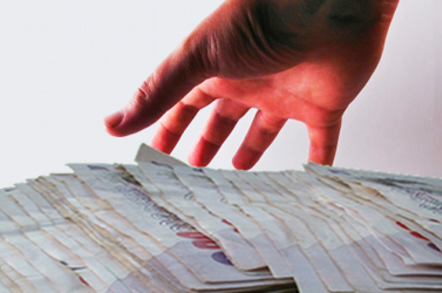 A former IBM Japan employee who stole nearly £1 million from Big Blue has been arrested in Tokyo on suspicion of embezzling £100,000 from his new employer, Microsoft Japan.
Yoshiyuki Ikutani, 48, who hails from the capital, worked for a year at IBM Business Consulting Services, but pocketed most of the fee he charged clients instead of sending it to his employer, according to MSN (via RocketNews24).
Although it's thought he may have swiped as much as ¥300m (£2m) from firms since 2005, the authorities have apparently gone for the lower hanging fruit, charging him with embezzling ¥130m (£870,000) from 12 bank transfers over the April 2008-April 2009 time frame.
Ikutani allegedly even hired actors from a local talent agency in a desperate attempt to evade detection. He'd apparently get them to pretend to be clients and apologise to his employer for late payment of fees.
After IBM Business Consulting Services was merged with IBM Japan, the new firm began to investigate the alleged serial embezzler, but by that time he was already at Microsoft Japan, and up to the same tricks.
At Redmond's Japanese outpost he managed to pocket ¥15 million (£100,000) illegally, apparently by setting up a fictitious consulting company and forging the signature of the imaginary president on bank transfers.
Ikutani was fired from Microsoft in September 2011 but it's taken up until now for the local plod to catch up with him.
He apparently invested the embezzled funds in various private ventures including foreign exchange trading. ®
Sponsored: Minds Mastering Machines - Call for papers now open