Wannabe Dell owner Icahn's buyout blueprint blasted by board bods
'No financing, no commitment', no sale, Carl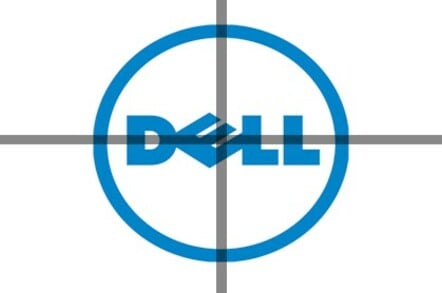 Dell's special task force - set up to oversee the sale of the tech titan to private hands - has claimed wannabe owner Carl Icahn still hasn't shown them the colour of his money.
The team said there had been "no financing nor any commitment" from the activist shareholder and his pals to buy the PC and server giant outright.
This week Icahn said he forked out for 73 million Dell shares, bought from his allies at Southeastern Asset Management, to become the largest private shareholder behind company CEO Michael Dell himself.
Icahn is upset that an offer from Mickey D and investment group Silver Lake Partners' of $13.65 per share to buy the PC giant from its stockholders lowballs the value of the organisation. Icahn wrote an open letter to other shareholders on Tuesday proposing Dell launch a self tender offer of $14 per share.
To squeeze this through, Icahn will seek to defeat Mickey D's attempt buy the Dell shares he does not own at a special meeting on 18 July, when shareholders will vote on the offers on the table.
Icahn hopes to then push for the $14 plan, setting the share tender to a maximum of $16bn. But under this proposal, Icahn and Southeastern, which together own 13 per cent of Dell, will not tender their slice of the business, preventing Mike Dell from taking over the whole company.
The Special Committee of the Board of Dell (to give the task force its formal title) said it is reviewing Icahn's concept that Dell (the firm) pursues a defensive self-tender to prevent a hostile takeover of the company. But the board said this will result in an offer considerably lower than the $15 originally tabled by Icahn.
And assuming all shareholders other than Icahn and Southeastern tender their holdings in the company, it seems the dividend payout in that case will work out at $10 per share, whereas Icahn promised $12-a-share in early May.
The committee also warned that Icahn's approach would "likely force shareholders to continue to own shares in the highly leveraged company that would result".
In short, it would leave Dell's balance sheet in tatters.
Icahn reckons that, to pay for his takeover, he will use $7.5bn of Dell's cash reserves, bag $5.3bn in new loans and generate $2.9bn from invoice discounting. The man himself, along with his chums, could chuck another £2bn into the funding pool and an investment bank is prepared to inject $1.6bn in finance, he said.
This would slash Dell's cash reserves - used as working capital to fund its daily operations - to $4.9bn.
"Icahn's concept is not, in its present state, a transaction that the Special Committee could endorse and execute," said the SCBD.
It added "there is neither financing, nor any commitment from any party to participate, nor any remedy for the company and its shareholders if the transaction is not consummated. In addition, the concept does not adequately address the liquidity issues and other risks the Committee previously highlighted".
More than a month ago, the committee demanded financial and other information from Icahn and Southeastern in connection with their previous recapitalisation ideas.
"Those requests remain outstanding and are equally relevant to this latest concept," it added.
Without this data, the committee said it is likely to recommend that shareholders accept the bid on the table from Michael D and Silver Lake. ®
Sponsored: Minds Mastering Machines - Call for papers now open