Sneaky Seagate slips 'world's fastest' enterprise disk mutant into the wild
Flash-packed Savvio found lurking in Big Blue iron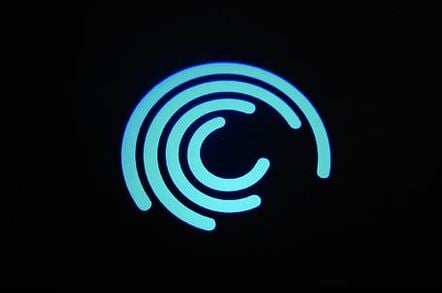 Seagate has quietly built an enterprise-class 600GB hybrid drive: it combines the capacity of spinning platters with a fast flash cache of hot data.
Up until now Seagate has only delivered notebook-computer-class hybrid disks, namely the Momentus XT and the Laptop SSHD product lines. Oddly it hasn't actually formally announced this new enterprise product, and instead obliquely revealed it via a blog post discussing IBM's use of the drives. Why so shy, Seagate?
This 2.5in-form-factor drive spins at 10,000RPM and has a 16GB eMLC NAND store for reading hot data and a smidgin of faster SLC NAND for a write cache in case of power failure. The device has 128MB of RAM in it for buffering all reads and caching all writes - whereas the 10,600RPM Seagate Savvio for enterprises has a 64MB cache. The new hybrid has a 6Gbit/s SAS interface and its sustained sequential data transfer rate is 151MB/sec.
IBM is bunging these enterprise disks into its System x and iDataPlex servers and offering hot-swap and non-hot-swap models. Seagate reckons the hybrid disk is the "world's fastest enterprise hard drive".
The storage desk here at El Reg thinks that the mechanical bits are sourced from 10,600RPM Savvio parts, and the drive uses two 300GB platters. There's no mention of encryption by IBM so it isn't self-encrypting.
Seagate is "targeting performance at a 100 per cent I/O improvement over the base 10K drive", according to its blogger. We think that must refer to latency or an IOPS measure as 151MB/sec is not 100 per cent more than the 141MB/sec sequential transfer rate listed for the earlier Savvio.
The Seagate website goes on to say the enterprise hybrid "boasts IOPS over 2X better than the current 300GB 10,000 RPM hard disk drive, and at low latency (< 5ms) the enterprise hybrid drive's IOPS deliver an over 15X gain".
You may agree that comparing the new drive with a 300GB 10,500RPM or 10,600RPM disk - single platter in the 10K.6 case - is not exactly an apples for apples comparison.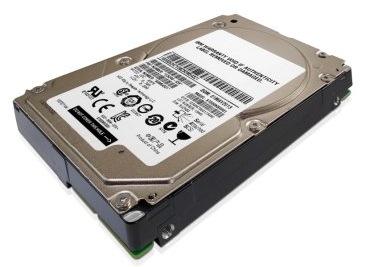 IBM's 600GB 2.5-inch hybrid disk
The teasing Seagate blogger then goes on to say: "Even faster enterprise SSHDs (available to the channel) will be available later this year … stay tuned."
One assumes flash-hybrid Savvio 15,000RPM drives are on their way. ®