Oracle: We WON grey market software and Solaris support case
Um, HOW much did they pay you in the settlement?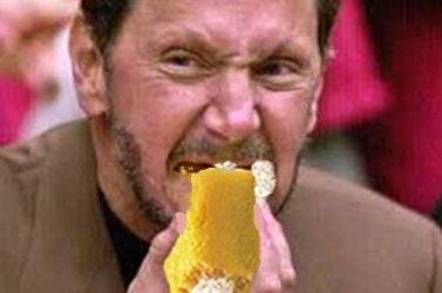 Oracle is claiming victory in a case of alleged grey market trading against a US business that sells network, software and services management support to the enterprise. ServiceKey and its CEO Angela Vines inked a settlement deal with Larry's lot at the end of last month.
The lawsuit was filed by Oracle in February 2012, with the software giant accusing the managed service provider of distributing proprietary software and support that it was not authorised to sell to customers including the US Navy and the US Food and Drug Administration.
As revealed last month, all involved ended the spat without going to trial: no financial penalties were given and both sides agreed to pay their own legal bills, though several curbs were placed on ServiceKey's behaviour.
Those judgments were approved by Judge Saundra Brown Armstrong of the Northern District Court in California on 11 June, recently released court documents reveal.
This is in contrast to the whacking great $1.3bn award Oracle grabbed from SAP's TomorrowNow subsidiary in a case where similar claims were made.
Under the terms of the recent settlement, ServiceKey must search all its PCs and storage systems and destroy any proprietary Oracle software and support materials. In addition, it must allow Oracle to do annual audits for five years.
The settlement ruled that ServiceKey and Vines must not access or log into any Oracle password-protected website - which they allegedly had done to access to software and updates - and must not not give, sell or receive the firm's wares or inform clients they are authorised to flog Oracle.
Oracle last month refused to comment on the ruling, but is now crowing that it was clearly in its favour.
Attorney Geoffrey Howard said: "The judgement entered by the court conclusively establishes the liability by ServiceKey and its CEO Angela Vines that Oracle would have proved at trial."
He said the injunction would safeguard Oracle IP with the audits ensuring "compliance with the judgement and injunction".
Last month, Vines said she was pleased to end the time-consuming, expensive litigation, and said: "We have received no monetary gain or monies for any of the alleged activities."
The settlement does not resolve Oracle's case against DLT Federal Business Systems Corp, the integrator which was implicated in the initial lawsuit against ServiceKey and whose case is due to be heard next month. ®
Sponsored: Minds Mastering Machines - Call for papers now open