Supercomputer sage Cray musters Lustre cluster storage hustler
Bold move - HPC legend starts standalone storage biz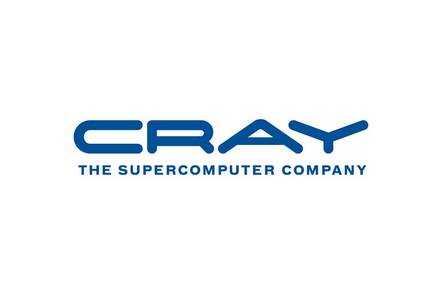 Supercomputer company Cray is starting up a standalone storage company with a Cray Cluster Connect product for rustling up business supplying X86 Lustre clusters.
"Connect" in Cray Cluster Connect (C3) does not refer to just the physical connection hardware linking nodes in a cluster. Instead Cray is referring to everything needed to connect the various pieces - the hardware, the networking, the software and the support - to build a usable storage facility for Lustre clusters running on X86 compute nodes (any such cluster, not just a Cray-built one).
C3 is thus focused on the Lustre cluster sector of the high-performance computing (HPC) market. It isn't aiming to supply general-purpose enterprise storage. Cray is convinced it can use the Lustre expertise it has gained from supplying compute systems into the supercomputing/HPC market to build and ship a broader range of storage systems than any other supplier and wrap them into a more complete, manageable and better value bundle - it uses the term "solution" of course - than any other supplier can manage.
Component storage arrays
Cray supports three different storage array products in the C3 bundle:
NetApp E-Series; certain models only
Cray Sonexion, based on the Xyratex ClusterStor and represented as a scale-out appliance option
DataDirect Networks SFA; certain models only
Some of NetApp's E-Series and DDN's SFA products are part of an offering called Lustre File System by Cray - regarded as component block storage integrated with Lustre.
Barry Bolding, Cray's VP of storage and data management, said: "We don't yet support DDN's SFA 7700, or the ClusterStor 1500 from Xyratex. It is a good product but we have NetApp's E-Series in that market sector."
He identified NetApp's 5500 as a good solution, "better than the 5400" and "is very new."
Cray Sonexion is recommended for use cases involving high bandwidth and linear scalability whereas LFSC is more for capacity-focussed situations with moderate compute levels. The choice between DDN or NetApp E-Series is driven by customer preferences.
HSM tiering extensions
HSM, Hierarchical Storage Management, is in the roadmap for C3, and it has a short-term and a near-term component. In the short term, an HSM facility should be supported by Lustre in a couple of weeks. In the near-term we should see a couple of interesting end-points to be added to the various disk tiers that are possible, such as 15K fast SAS or FC disks and 4TB 7.2K bulk SATA disks. In the future we should see a flash-based top tier for the most active data and, at the other end of the HSM spectrum, a tape tier for archive data. We could see a full implementation from Cray by the end of the year.
HSM has been on the Lustre roadmap for some time, having been mentioned for example in a Sun Lustre Multi-Petaflop Roadmap presentation in February 2009.
Bolding says Cray has good relations with both Quantum and SpectraLogic in the tape library business. At the other end of the HSM spectrum, Cray is involved with the US Department of Energy's Fast Forward programme and future exascale computing. It's working in this area with suppliers like Intel, DDN and EMC and has a target of supplying production environments.
Cray widens DDN and NetApp channels
Cray reckons it has the third or fourth largest Lustre team in the world and is convinced it can build a viable business selling complete usable storage for Lustre clusters because the mainstream vendors don't have a wide enough range of products and don't supply all the pieces needed by Lustre users.
Bolding says Cray will co-operate with and compete with Xyratex, NetApp and DDN on a if and when they meet in customer engagements, and said he respects all three companies, mentioning a close relationship with DDN.
DDN and NetApp provided supporting statements from the quote cannery. Here's Jeff Denworth, DDN's marketing VP: "A broad number of industries and applications can now easily implement and benefit from DDN file storage technologies that have been tested at the highest levels of the scalability spectrum where Cray has a rich history of proven performance and expertise." He's seeing that Cray will widen DDN's channel.
Here too is NetApp's Dave Mooney, an E-Series sales team VP: "NetApp is pleased to be part of the Cray Cluster Connect solution. Our E-Series technology enables this end-to-end solution for production-level Lustre environments – providing the performance needed in high performance environments with ease-of-use and data protection through our Dynamic Disk Pool technology."
Bolding has increased the size of his team at Cray 50 per cent in the last 12 months, but now comes the hard part. Will customers buy the C3 offering? Can he and his team muster enough Lustre cluster users and rustle up enough business to make the whole effort worthwhile? Cray's business results could do with some added lustre so the pressure will be on Bolding's boys to deliver. ®
Sponsored: Minds Mastering Machines - Call for papers now open