PowerCloud launches new kit, partner program
WiFi upstart pitching cloudy management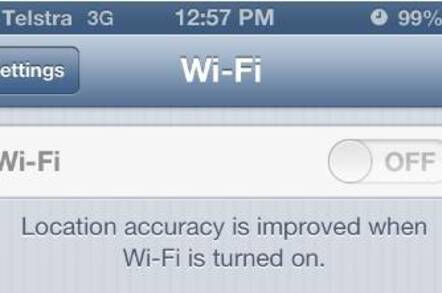 WiFi upstart PowerCloud Systems (PCS) wants to give hotspots a dose of multiple personality, to make WiFi fit better in the world of multi-tenant networks.
The company says its aim is to solve a bugbear of public WiFi: sure, everybody can connect, but they're all on the same SSID, and security is less-than-ideal. Instead, PCS' solution is to allow its access points to present a personalised and private interface to different users.
In a hotel, for example, this would allow different rooms served by the same access point to present unique virtual networks to each guest – so Room 502 would have a different network, with a unique password, to Room 501.
"Wherever you have the public access points, individuals or businesses can get their own virtual private network. We offer the equivalent of a private network to people in public places," he said – with the cloudy management designed to reduce TCO for the service provider.
Admins can also configure the system to offer a minimum capacity to each network – so on a 600 Mbps-rated 802.11n access point, each virtual network could be allocated a minimum 100 Mbps, taking advantage of extra capacity if another network is idle.
Since the hotel probably doesn't feel like running management of something so complex, the company's CEO Jeff Abramowitz told El Reg, the management of the system is out in the cloud, in its CloudCommand and MSP View platforms. Abramowitz said that was part of the basic architecture of PCS's products since it was first spun out of PARC in 2010.
The company's current announcements also mark its emergence from a kind of stealth-mode. While it's been shipping kit for some time, it's been as a white label provider to carriers and OEMs, with D-Link and Zyxel both shipping PowerCloud cloud-managed network solutions.
The cloud-based management software also lets channel partners create applications specific to the environments the kit is deployed in – for example, linking coupon offers to retail locations' free WiFi.
"That starts to move the WiFi paradigm to a business solution," he said.
The company's also ramping up its channel partner program, which includes "establishing the portal, delivering content to partners, helping provide them with leads, giving them training tools, and providing the support they need to be successful with the product."
PowerCloud Systems is hoping to add to the channel partners it has already signed in the US and Europe, with Abramowitz saying that it's now talking to potential partners in Asia. ®
Sponsored: Minds Mastering Machines - Call for papers now open