Internet fraud still stings suckers
Australians twice as gullible as Americans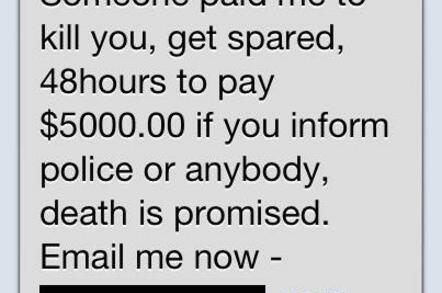 Australians fell prey to online scams to the tune of around $AUD93.5 million in 2012, and reported nearly 84,000 "scam-related contacts" to the Australian Competition and Consumer Commission (ACCC).
The Commission has just released the results of its 2012 report on scam activity, published as part of Australia's National Consumer Fraud Week 2013.
There's good news in the report, since 88 percent of the people reporting scams to the ACCC also reported that they suffered no financial loss (that is, they didn't fall for the scam), and most of those reporting loss were taken down for less than $500. The latter, the watchdog says, indicates that scammers prefer to buy their suckers in big-box outlets rather than one-by-one.
Out of the 83,803 total reports, just 13 percent – a little under 11,000 – related to computer hacking incidents. The vast majority of scammers worked variations on advanced fee fraud as pioneered by Nigerian "419" scams, except that today's scammer prefers phone calls over e-mail to lay the bait.
Rising through the charts with a bullet is the online shopping scam, up by 65 percent but still only worth $4 million in total.
The Register finds it interesting to extrapolate this data outwards. Australia's $4 annually per capita loss would, multiplied by the world's population of 7 billion, suggest that annual online scams are worth around $28 billion – which is somewhat less than the hundreds of billions some surveys suggest.
Australians do, however, appear to be more gullible than Americans. According to the Internet Crime Centre, that country's losses amounted to $525 million in 2012 – a mere $US1.66 per person. ®