Intel bakes smaller, slower flash memory. Aah, now that's progress
800GB of 20nm chippery will set you back nearly a grand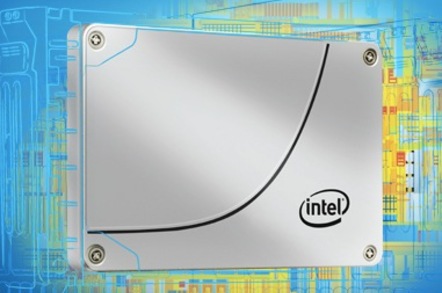 Intel has produced a solid-state flash drive, the DC S3500, using a 20nm process - potentially replacing the DC S3700 and its 25nm tech.
In NAND technology-land a 20nm process means you get get more NAND dies out of a silicon wafer than if you use a 25nm process, which is more chips to flog and more cash in the bank. The S3500 and the S3700 both use two-bit multi-level cell (MLC) technology. The random write IO performance is reduced by the process shrink from the 25nm part's 36,000 IOPS to the new 20nm part's 11,500 IOPS, but the other performance numbers are identical or virtually identical:
Random read IOPS: up to 75,000
Sequential reads: up to 500MB/sec
Sequential writes: up to 450MB/sec (the 25nm DC S3700 manages an extra 10MB/sec)
Intel says the DC S3500's read latency is "50µs typical (500µs max for 99.9 per cent of the time)", and it's pitching the part at read-intensive workloads in data centres used by enterprises and cloud service providers.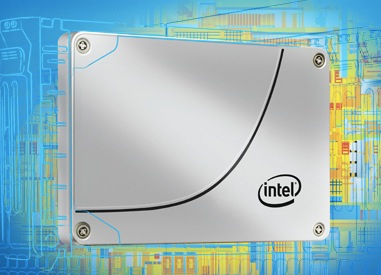 The Intel DC S3500
It comes in both 1.8in and 2.5in form factors in a range of capacities, depending on the size: 80GB, 120GB, 160GB, 240GB, pause for breath, 300GB, 400GB, 480GB, almost there now, 600GB or 800GB. The interface is 6Gbit/s SATA, as was the DC S3700's.
Intel says the hardware can do AES 256-bit encryption and has capacitor protection against power loss. In terms of endurance over the electronics' working life, an 80GB device can withstand 45TB of writes; the 800GB part can manage 450TB.
Micron - Intel's partner in the Intel-Micron Flash Technologies foundry business - introduced its own 20nm product, the M500, at January's CES show.
Suggested retail prices are $115 for the 1.8in 80GB product and $979 for the 2.5-in 800GB product. ®
Sponsored: Minds Mastering Machines - Call for papers now open