Son of Yahoo! launches Hadoop company
Raymie Stata hopes Hadoop-as-a-service won't be a HaaS been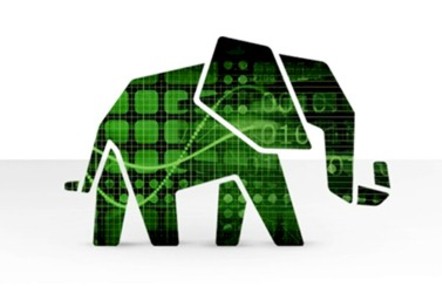 Altiscale has uncloaked and revealed to the world a rentable Hadoop product that aims to simplify the notoriously complex software.
The Altiscale Cluster Service lets companies outsource the updating and maintenance of Hadoop clusters to a team of ex-Google and Yahoo! employees who promise to take the pain out of managing the data analysis platform.
Altiscale is led by Raymie Stata who helped incubate Hadoop when it was created within Yahoo!, and who rose over the years to become Yahoo's chief technology officer before leaving in 2011 to become an "entrepreneur in residence at the company.
Now he is at the helm of Altiscale (previously known as VertiCloud), a company that offers what it terms Hadoop-as-a-service, but is really just a case of people renting well-maintained Hadoop clusters for a monthly flat fee with extra charges if they go above certain pre-agreed upon limits.
Many of the company's customers pay around $2,000 a month, we understand.
Stata claims in a blog post announcing the company that "before Altiscale, there hasn't been a way for most companies to run big-data analysis with anything approaching the scale and reliability of the big Internet companies."
We would point out that Amazon Web Services – a quintessential big internet company – has been offering rentable Hadoop via its Elastic MapReduce service since 2009.
However, AWS frequently has highly variable performance on its rentable gear due to both the size of the service and its aging hardware fleet. Altiscale, on the other hand, says it has built a custom Hadoop stack to help it offer reliable performance.
Altiscale uses HDFS as its core storage, whereas AWS uses S3, which was not designed for Hadoop workloads.
"We already integrate deeply with AWS, and intend to integrate even deeper (for example, with Redshift)," Altiscale's VP of product management Steve Kishi told El Reg via email. "And, because of the way data naturally has to move around different regions in a globally-deployed application, Hadoop is a great 'decoupling point' in our customer's overall system architecture to integrate between their AWS usage and their Hadoop usage."
Some companies like Netflix have had to design numerous systems to get around some of the percieved shortcomings in AWS EMR, Kishi said. "Our goal is to eliminate the need for all this engineering – you simply come to us and use Hadoop."
The company's software consists of MapReduce, HDFS, Apache Hive, and Fuse. It supports Java, Python, R, Ruby, C/C++, and Apache Pig. For data management, companies can use Apache Flume, Scribe, Kafka, and data connectors such as AppNexus, RightMedia, or AWS Direct Connect.
The company was not willing to describe the hardware it is using to run Hadoop, beyond saying its networking was not from Cisco, and that at least one of its co-location facilities was in Equinix, allowing AWS Direct Connect.
The company recently closed a $12m Series A investment round from Sequoia Capital, General Catalyse Partners, Accel Partners, Jerry Yang's AME Ventures, and some individual unnamed investors. ®
Sponsored: Minds Mastering Machines - Call for papers now open