Amazon SLASHES hosted database prices
Microsoft, Google, stare meekly at own margins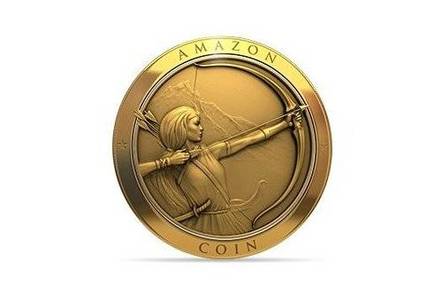 Just a week after the service became generally available, Amazon has slashed the cost of running databases in its cloud by as much as 27 per cent, putting pressure on rivals to do the same.
The major price reductions to its Relational Database Service (AWS RDS) were announced by Amazon on Tuesday following graduation of the database into general availability last week, and bring significant price cuts for both on-demand and reserved instances.
"On-Demand prices have been reduced as much as 18% for MySQL and Oracle BYOL (Bring Your Own License) and 28% for SQL Server BYOL," Amazon cloud evangelist Jeff Barr wrote. "All of your On-Demand usage will automatically be charged at the new and lower rates effective June 1, 2013."
As is typical, prices have fallen by the greatest amounts in Amazon's two largest data center regions – US East (Northern Virginia) and US West (Oregon) – where the price for a MySQL on-demand M1.Small.DB instance has fallen from $0.090 per hour to $0.080.
This compares with a cost of $0.19 to $0.38 per hour for Google Compute Engine's MySQL-based Cloud SQL, or a price of $0.06 per hour for a small VM on Windows Azure, which requires extensive setup to run MySQL on it, as Azure prefers Microsoft's SQL Server. (For comparison, a Small DB Instance running SQL Server Express now costs $0.111 per hour on Amazon, versus $0.135 for full SQL Server on Azure.)
Amazon also made major reductions to reserved-instance pricing, with the cost of running MySQL on a m2.xlarge instance on a three-year reserved-instance pricing plan falling by as much as 27 percent. What used to cost $6,044 in US West (Northern California), now costs $4,410.
AWS RDS is backed by an SLA of 99.95 per cent uptime, with Amazon compensating users with service credits if a blip takes the tech down for longer than 22 minutes over any given month – though this downtime may be acceptable for some web applications, it probably isn't good enough for business-critical applications.
Though Amazon is an acknowledged leader in cloud computing, we would point out that for all its talk about price reductions, we're not so sure that it is lowering prices as fast as the cost of components are falling. But then again, with it setting the pricing pace and Google and Microsoft only just limbering up to take it on, why would it? ®
Sponsored: Minds Mastering Machines - Call for papers now open