Reseller Computacenter LITERALLY smokes out squatters from offices
'Don't mess with us' says chief exec - now that's cloud computing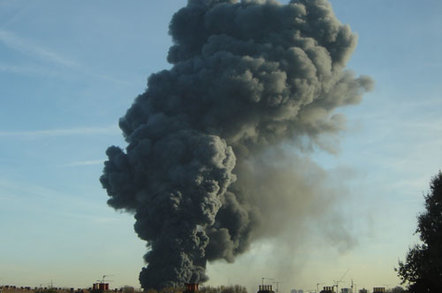 IT reseller giant Computacenter has smoked out a bunch of squatters who took up residence at its former offices in London.
The rent-freetards had set up camp after finding a way into the building, which is next door to the company's headquarters in Blackfriars. But the vagabonds spent just a few nights in the premises before fleeing in a panic.
Chief executive Mike Norris told The Channel that he employed an expert who expunges pests of the human variety from commercial properties.
"He went to the back of the property, blocked the drains, closed off the water supply and pushed smoke pellets up the drainage system and it set off the fire alarms," Norris said.
"They ran out of the building thinking there was a fire. It just proves squatters shouldn't mess with the Computacenter boys."
In a break for the door, the squatters left behind their camp beds and cooking facilities. Computacenter's facilities bosses then ran into the building and took control of it again.
The offices have been unused for several years, and previously housed the company's mid-market sales operation among other teams. The site was sold to a property developer 18 months ago, although the deal only completed this month following mid-May's squatter ejection. ®
Sponsored: Minds Mastering Machines - Call for papers now open