Australia shuts up shop for tech temps
Government clamping down on temporary workers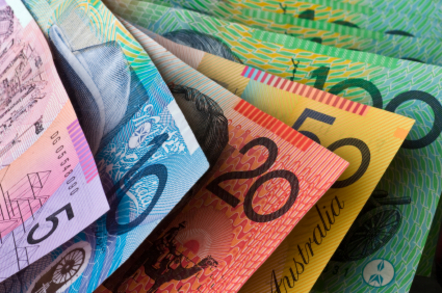 That idea you've entertained to enjoy a year or two working in Australia, which hasn't had a recession since the early 1990s, boasts an unemployment rate of just 5.6 per cent, sun galore, beautiful beaches and a shortage of tech workers?
Dream on, Reg readers: Australia is clamping down on temporary foreign workers and the "457 Visas" that make it possible to come.
457 visas are an instrument designed to help local businesses find skilled workers when the local talent pool has dried up. 457s aren't designed as a pathway to permanent residence, but do make it a little easier to head down that path if one chooses.
The technology industries are quite keen on 457s, with category of employer labelled "Information Media and Telecommunications" securing 3,990 workers in the year to January 31st, 2013, and over 30,000 "professionals" or "technicians and trade workers" securing the visa over the same period.
But Australia's government has, of late, made 457s a political hot potato with insistences some employers are importing– and sometimes abusing – lowly-paid workers. Accusations have also been made that local business finds it easier and cheaper to import workers than to train locals.
The new 457 arrangements mean local employers have to show they've exhausted reasonable efforts to recruit locally. Once an employer can show it's impossible to hire locally, going down the 457 route will require an annual payment on top of the $AUD900 application fee. And that's before they pay for overseas talent search and help new workers to relocate.
Industry thinks these new arrangements are a bad idea, not least because they seem a political ploy Australia's left-wing government is using to prop up its vote among key stakeholders. The Australian Information Industry Association's election platform (PDF), released in May 2013, says "... it is imperative that the longstanding 457 Visa Program remain in place. While arguably only a stop gap, the program provides much needed relief in addressing the immediate shortfall in ICT skills availability."
That Australia continues to endure a shortfall is on show in the nation's Skilled Occupations List, the occupations the government says remain eligible for 457s. That list, updated this week, still includes the following IT-related jobs:
Analyst Programmer
Developer Programmer
Software Engineer
Computer Network and Systems Engineer
Telecommunications Engineer
Telecommunications Network Engineer
Ironically, Australian Prime Minister Julia Gillard's communications advisor, Briton and former advisor to Tony Blair John McTernan, is employed on a 457 visa. ®
Sponsored: Minds Mastering Machines - Call for papers now open