Amazon reaping $600m a year in ad sales
You thought they just sold books? Tsk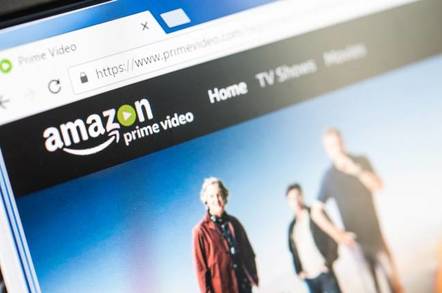 Amazon made more than $600m from advertising last year and is on track to make $835m in 2013, thanks to knowing what we buy and not having to share the wealth.
The numbers come from eMarketer and are only educated guesses as Amazon doesn't publicly share its figures.
The logic is sound, though, and if the trend continues then Amazon will be making $1.1bn from advertising sales by 2015; an important revenue stream when you're competing with supermarkets as well as High Street stores.
Amazon puts advertising in the "other" category of revenue, along with its AWS cloud service. Both are growing steadily so they partly obfuscate each other, but even taking the highest estimates for AWS leaves advertising revenue becoming ever more significant.
Amazon's advertising is, in most part, restricted to its own pages; unlike Google, which acts as an agent placing adverts for a percentage cut. Amazon litters its online store with targeted adverts, and flicks up context-sensitive ads based on search terms and previous purchases. It also makes money from selling the advertised products, too.
It's an impressive combination, and increasingly important as Amazon further encroaches into the super-competitive supermarket business next year, competing against companies well versed in exploiting their own real estate.
Supermarkets don't generally hire shelves to producers of content, but they demand discounts in exchange for prominent placement (such as end of the aisle) or space in the chiller cabinet, in the same way that Amazon places adverts around its home page.
Those viewing Amazon's ads are also more tolerant; they've arrived at the site with the intention of purchasing something, so being told about other things is acceptable, if humorously misdirected.
The greatest threat to Amazon's advertising revenue, however, is shared by the rest of the internet; how to squeeze all those ads onto the screen of a mobile phone. Amazon's mobile client is almost entirely ad free, so to make money the company will have to solve that problem – or get back to selling books, like it used to. ®
Sponsored: Minds Mastering Machines - Call for papers now open