Longer, stronger love starts online, finds 19,000-marriage study
15 per cent of Americans now find mates on dating sites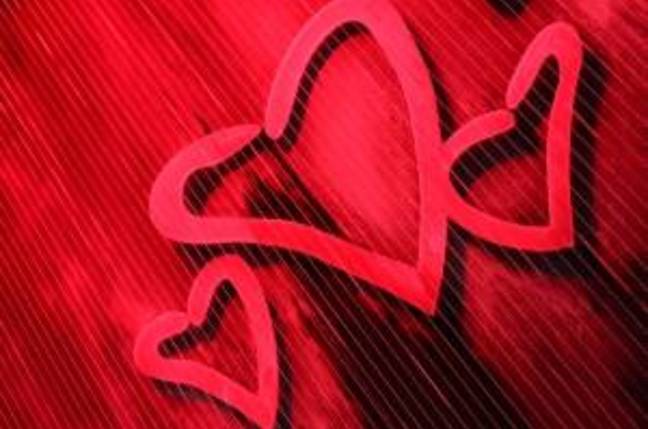 A study that asked 19,000 couples how they met and how long satisfied they are with married life has found that those whose first encounters take place online have stronger relationships.
Marital satisfaction and break-ups differ across on-line and off-line meeting venues (PDF) , appearing this week in the Proceedings of the National Academy of Science elicited responses from 19,131 folks who married between 2005 and 2012 and found 34.95 per cent met their future spouse online. Of those, 45.1 per cent met on a dating site, for a total 15.75 per cent, give or take, successfully found love on a dating site.
The next-most-likely venue to find a spouse is work, with 20.1 per cent of marriages starting in one's place of employment.
Those who separated from partners did so at a lower rate compared to those who meet in real life, at 5.96 per cent compared to 7.67 per cent for those who get together after a more traditional random meeting (8.73 of married folk met in bars or clubs while 9.99 per cent of encountered each other for the first time at a 'social gathering').
The study also found those who met online are slightly more satisfied with marriage, but that satisfaction varies according to the online forum in which couples met.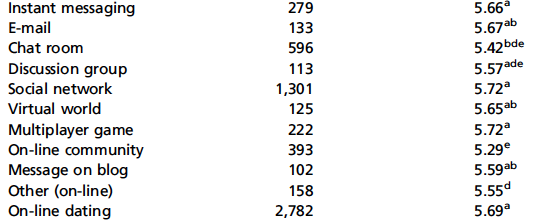 Where married couples meet online and how satisfied they are with marriage.
Columns, left to right, Meeting place, weighted number of respondents, Satisfaction rating
For those wondering which online venues generated the most matches, e-Harmony and match.com were streets ahead of Yahoo! and PoF.com. ®
Sponsored: RAID: End of an era?