Unemployed? Ugly? Ugh, no thanks, says fitties-only job website
'Don't ogle our beautiful members' begs CEO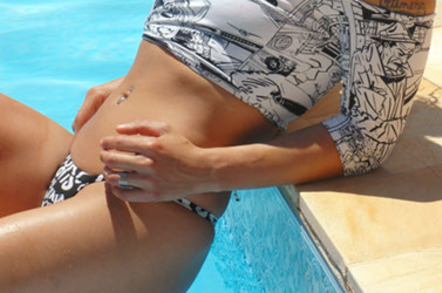 Ugly people have been banned from a new jobs site which only offers positions to applicants who are easy on the eye.
The owners of a notorious dating website called Beautiful People have launched a new recruitment service allowing employers to hire good-looking lackeys.
Only those deemed pretty enough to join the dating site can currently look at the available positions. El Reg attempted to see which companies were advertising, but we were knocked back and told to sign up. Seeing as potential candidates are screened by other members before being allowed to join the dating site, we didn't fancy the ignominy of being lynched by pretty people and hanged from the ugly tree.
Owners of the site claim that "aesthetically challenged" men and women don't get the job done as well as pretty folk. In their promotional bumf, they warned that infants just wouldn't respond to a butt-ugly babysitter, while brides might baulk at buying a wedding dress from a plain Jane.
The site launched today and allows employers to set up their own profile and peruse handsome (or beautiful) applicants.
Greg Hodge, managing director of BeautifulPeople.com, reassured sexy job seekers that the plain-faced hordes would not be able to ogle their profile at the same time.
He said: "An honest employer will tell you that it pays to hire good looking staff. Attractive people tend to make a better first impression on clients, win more business and earn more.
"Most of our members are high earners and happily in employment. But for those who aren't, giving them access to potential employers is an added benefit to their membership, especially in these economic tough times.
"We have a dedicated team to validate each business which applies to our recruitment service so that every introduction is safe and legitimate. This isn't an invitation for the aesthetically challenged to come and ogle our beautiful members."
Dominic Pietrangelo, CEO of Los Angeles-based estate agents Urban Homes Group, has already signed up.
"Securing prospective realtors through BeautifulPeople makes sense; it's no secret that attractive agents have an advantage and more often than not are better received by clients - in a highly competitive market every advantage counts," he said.
Working mother Olivia Kinnard is also a fan, because she doesn't want anyone unprepossessing coming near her baby.
"The truth is, my toddler, Kit, responds better to good-looking people," she said. "And I'm sure I'm not the first parent to think they need a slim and fit nanny to be able to keep up with a busy child - it's just that many wouldn't dare to come out and say it!"
Back in Britain, where ugly people are positively welcomed into top political jobs as long as they went to Eton, attitudes aren't quite as harsh.
Bridal designer Sassi Holford said: "My requirements are so specific, I will consider any worthwhile avenue for recruitment. My staff are hired not simply because they are attractive, they have to be excellent performers. Brides want to look beautiful on their wedding day so the whole gown buying experience should build their confidence and make them feel they are entering a glamorous world - they need to put themselves in a mind-set of beauty and well-presented consultants will add to this."
However, she warned that jealous munters could be put off by sexy shop assistants. "An absolutely stunning member of staff could have the opposite effect if the client has less self-confidence," she added.
Are you sexy enough to qualify for Beautiful People's recruitment service? Get in touch and let us know what companies are advertising on there. ®
Sponsored: Minds Mastering Machines - Call for papers now open