Asbestos finds interrupt NBN preparations
Telstra calls in PwC, government calls in Telstra, politics calls in NBN Co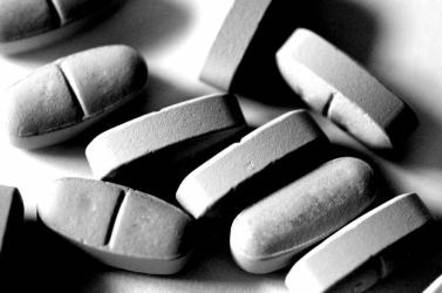 Updated The rollout of the National Broadband Network has uncovered some nasty secrets: the use of asbestos cement in old Telstra pits, and the endemic dodginess of Australia's construction sector.
Asbestos has been turning up in pits all over the country, with reports coming in from Penrith in NSW, Ballarat in Victoria, Launceston in Tasmania, and in Adelaide in South Australia. The discoveries – if that's the right word to use when we're talking about 30-year-old infrastructure – have been made while Telstra works on site remediation to prepare its pits and ducts to have NBN fibre installed.
The incumbent carrier has responsibility for making sure that its pits and ducts have the space for the fibre and haven't collapsed over the years. While it has stated that it has asbestos safety measures in place, the problem seems to boil down to the contractors carrying out the work.
In at least two cases – in Penrith and in Ballarat – cases of mis-handling include leaving asbestos either unbagged or unsealed, and large-scale dumping of possibly-contaminated soil. The local Ballarat Courier reported last week that 80 truckloads of contaminated soil were illegally dumped.
Although the contractors are working for Telstra, and the pits were installed by its predecessor – Telecom, since asbestos hasn't been mined in Australia since 1983 – the slack handling and illegal dumping has also become a headache for the government and NBN Co.
Not only is it likely that a re-assessment of asbestos handling will cause construction delays, but the discovery of the asbestos has been seized on by the project's opponents as another reason not to roll out the fibre network – at least until everybody realised that even rolling out the federal opposition's preferred fibre-to-the-node alternative will almost certainly run into old-lined asbestos pits.
However, opposition communications spokesman Malcolm Turnbull is still keen to pursue the link, telling ABC Radio that "clearly there are questions for Telstra to answer in terms of its supervision of its contractors … but also the NBN, since the work is being conducted on behalf of the NBN.
"I don't think there's any point in getting into finger-pointing," he said, adding however that "NBN Co is planning to use those ducts."
A meeting has been scheduled today between workplace relations minister Bill Shorten and Telstra, and Telstra has appointed PwC to review its asbestos-handling processes.
It appears to The Register that Telstra and the NBN project have run into what's an open secret in the construction industry: the supply chain quickly gets so long that the customer at the top has no control of what's going on at the bottom.
The outcome is either a contractor who doesn't care, takes a backhander from yet-another-contractor to handle disposal at a cut price, or has so slimmed its margins that it can't afford to handle something as difficult as asbestos.
Meanwhile, a couple of generations of Telstra line workers will soon realise that they spent entire careers routinely entering the same pits that are now causing so much fuss.
The Register also notes that mishandling of asbestos by contractors would be in breach of Telstra's own asbestos-handling policy, which can be found here. ®
Update: Telstra has issued a statement to the Australian Securities Exchange saying that at this stage, it does not believe the incidents expose it to financial risk.
The statement quotes CEO David Thodey as saying: "We have been managing the risk of the asbestos within our network for many years. Telstra has processes for managing claims of any type from employees and the public to ensure that such claims are handled sensitively and expeditiously.
"We take our responsibilities very seriously in looking after our employees and the community and our highest priority is their safety and peace of mind. Should we form the view that there is a material financial risk to the company or any other material information that is required to be disclosed to the ASX under the Listing Rules, we will take immediate action to notify the market. We do not believe this to be the case at this time," he said. ®
"
Sponsored: Minds Mastering Machines - Call for papers now open