Missed the Hyper V Virtual machine migration training?
It's here in recorded format for you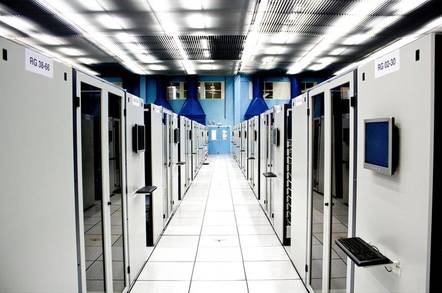 Free training Last week we had a record-breaking number of readers, more than 1,800, tune in to enjoy our free live training offer - delivered with aplomb by QA's Paul Gregory and our own Tim Phillips. Today you can watch the recorded version - all the fun, but with no live Q&A, obviously.
The virtual machine migration options have completely changed since the last Windows Server release and Gregory demonstrates how it all works. You can watch as he describes mobility between shared storage nodes, virtual machine migration without shared storage and network virtualisation. He also discusses how network virtualisation leads to cross-subnet migration, enabling virtual machine migration to other data centres - either within an organisation or to a hoster or service provider - highlighting the technologies which can serve as your route to the cloud.
If Hyper V is your bag, then this should be just the ticket. Scroll down to check it out.
We've also got Part 2 of our "Hands On" series coming on 18 June, this time on the High Availability features of Hyper V 3. You can check it out here.
Sponsored: Minds Mastering Machines - Call for papers now open