Space dogs and Dragons: A brief history of reentry tech
How a flying Frenchman paved the way for space exploration
Down to Earth with a bump
It's tried-and-trusted stuff, but landings are generally hard on capsule occupants, despite the engineers' best efforts. Canadian Astronaut Chris Hadfield, who recently returned from the ISS aboard a Soyuz...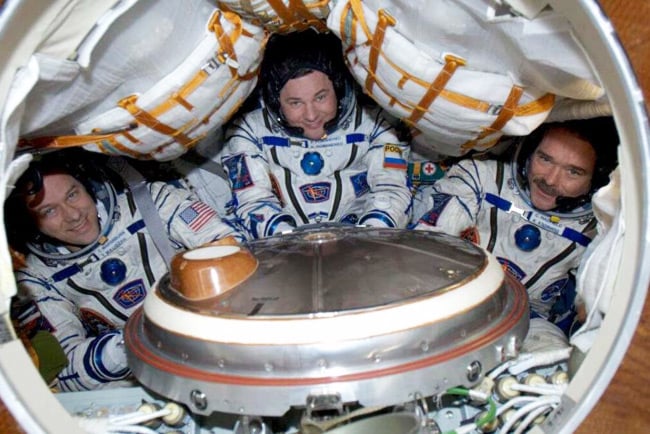 Tom Marshburn (L), Roman Romanenko (C) and Chris Hadfield (R) squeeze into a Russian Soyuz-TMA capsule shortly before their return to Earth in May 2013
...described touchdown as "just like a car crash". So, are there less bone-shaking alternatives to the parachute landing?
The only working alternative to date to 'chutes, rockets, airbags and recovery teams has been the US's space shuttle5, which ultimately proved a very expensive, and sometimes vulnerable, way to get people back on the ground.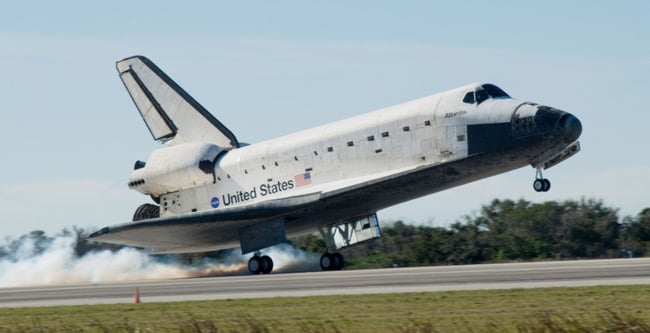 Space shuttle Atlantis lands at Kennedy Space Center in 2009. Pic: NASA
The future might be something like the manned version of the SpaceX Dragon...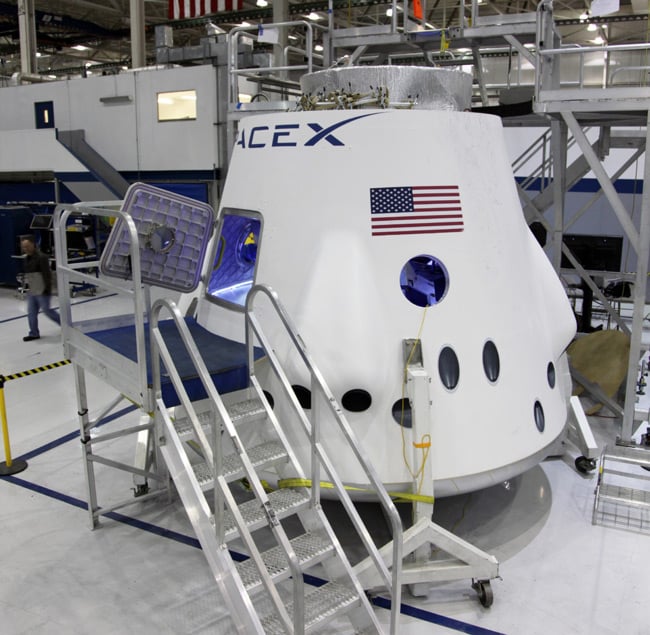 An engineering model of the 'Dragon Crew'. Photo: SpaceX
...offering hitherto unimagined levels of crew comfort:
Right, fire up the widescreen TV and get the popcorn on the go. Pic: SpaceX
So far so good, but what about the "car crash" landing? Well, the McDonnell Douglas DC-X ("Delta Clipper Experimental") tested the concept of a single stage to Orbit (SSTO) vehicle which took off and landed vertically.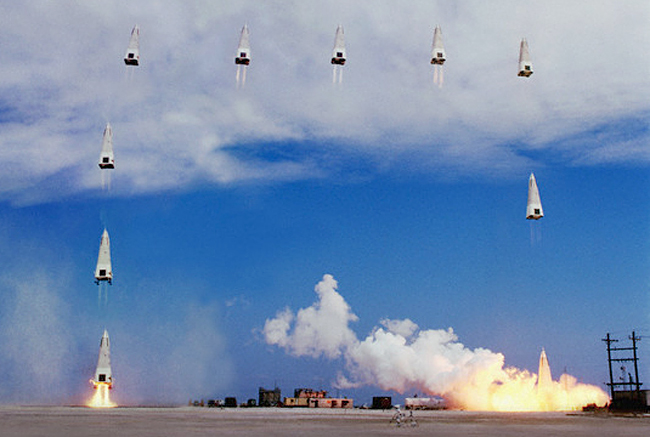 The DC-X
Private space company Blue Origin has been working on a reusable first-stage booster for its New Shepard suborbital system, where the capsule lifter returns vertically to the ground under thruster control.
SpaceX has been pursuing a similar idea, with its Grasshopper reusable rocket motor landing system.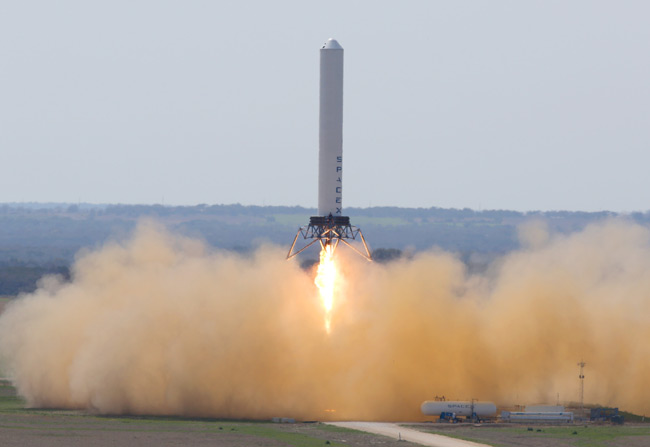 The Grasshopper. Pic: SpaceX
It's conceivably a short step from vertical-landing boosters to capsules touching down under rocket thruster control, and if SpaceX's plans are anything to go by, that short step may one day become a giant leap.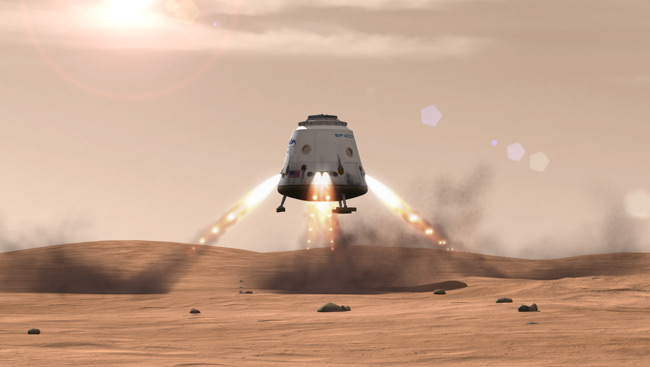 Destination Mars: The Dragon touches down on the Red Planet. Pic: SpaceX
In the short term, though, the idea of a rocket-powered vehicle landing6 may allow Earth orbit travellers the chance to unstrap their parachutes once and for all. We shall see. ®
Bootnotes
1 Strelka's post-mission activities included having a litter of six puppies. Nikita Khrushchev gave one to president Kennedy's daughter Caroline, a gesture which was rumoured to have been opposed by US spooks on the grounds the animal may have been packing a listening device.
2 There's more on spheres versus cones here.
3 To clarify, the first "in flight" fatality. Apparently, engineers increased the the thickness of the capsule's heat shield, meaning a bigger parachute was needed. Engineers didn't, however, increase the size of the parachute enclosure, and simply hammered the thing in with wooden mallets.
When the main 'chute failed to deploy, Komarov was able to manually release the reserve, but it tangled in the main parachute's drogue.
4 Europe, India and Japan are also eyeing reentry capsules for possible manned use.
5 And Russia's Buran, although that only achieved one unmanned flight.
6 Of course, the Apollo Lunar Module used a rocket engine to touch down, but it wouldn't have survived reentry into the Earth's atmosphere.
Sponsored: Minds Mastering Machines - Call for papers now open