Bureau of Stats releases educational SimClone game
Hey kids! Why bother with Minecraft when you could play an evidence-based policy sim?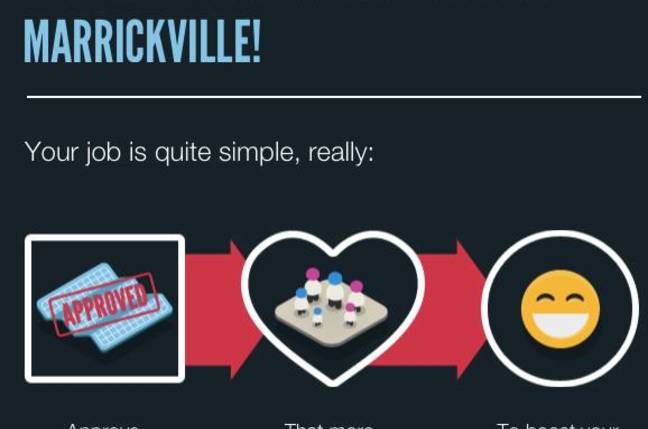 Australia's Bureau of Statistics (ABS) has released a game, Run That Town, that borrows heavily form SimCity to give players the chance to learn about the way statistics are used to shape policy.
The iOS-only game, offers the chance to pick an Australian postcode, then assume a quasi-mayoral role and juggle competing fiscal and political priorities for a ten-year rule. Lobby groups try to influence players' decisions, which are reported on in the local press. In the few minutes we spent playing with it, the game seemed to lack local government staples like attending school fêtes, giving up endless weeknights for meetings or adjudicating neighbourhood disputes.
The game does have actual data from Australia's 2011 census. And therein lies the game's raison d'être, as the ABS hopes the chance to run their 'hood will get kids interested in, and excited by, the amazing power of statistics. From there, they might even begin to appreciate the nuances of evidence-based policy formulation. Who knows where that might lead Australia? Why, it could even mean future governments run cost/benefit analyses before committing to build major infrastructure! Or perhaps statistics could come in handy when designing schemes that replace taxes designed to discourage pollution with handouts designed to do the same!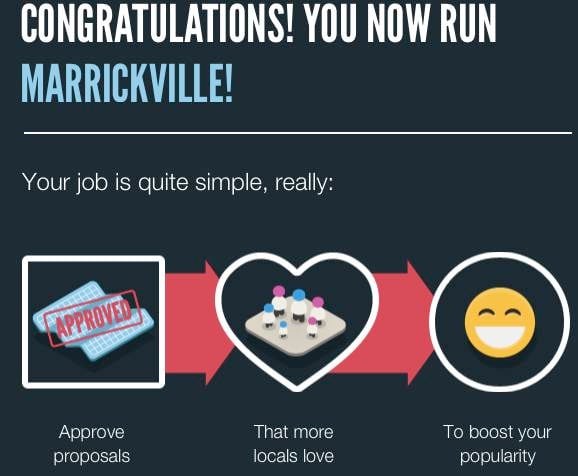 Your mission, should you choose to accept it, is to run an Australian suburb and get re-electe
Ooops. Some readers could construe that last bit as editorialising. So here's the ABS' schtick for the game:
"Run That Town is a strategy game with a twist - it lets you take control of any neighbourhood in Australia. Use real Census data to discover who's who in your area, and make decisions that will sway popular opinion in your favour. What kind of leader will you be? Will you be showered with praise, or chased out of town by an angry mob?"
Will the threat of that virtual mob be enough to lure Digital Natives away from the faux eight-bit fun that is Minecraft? Vulture South's brief experience with the game suggests not. We do hope that if most players think the same, the ABS will analyse download stats and make an evidence-based decision about any sequel. ®
Sponsored: RAID: End of an era?