TOO GOOD! Groupon ex-boss to drop, er, 'motivational business album'
Andrew Mason to share 'wisdom' through music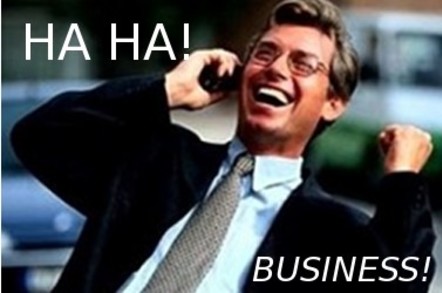 Ex-Groupon chief Andrew Mason is moving to San Francisco to start a new company, after of course, he releases an album of "motivational business music".
Mason has been keeping himself busy since he was ousted from the voucher bazaar he helped found, doing all those things that (really, really rich) people do when they're unemployed.
"It's been almost three months since I left Groupon, time I've spent traveling, losing some weight, reading, and embarking on other cliched pursuits of the unemployed," he said on his blog.
Ever the optimist, Mason said that the "silver lining" to being removed from a company despite having fought tooth and nail to stay, in the wake of complaints from investors who reckoned he was too young and inexperienced to run a global public firm, is that he can now go off and start another business.
He claimed he had lots of new ideas but he'd be turning "his favourite" into a firm in the autumn down in San Francisco, which likely indicates that it will be another internet startup.
In the mean time, he'll be releasing an album of business songs for the kids, who apparently showed up at Groupon with no business knowledge at all. Unlike Mason, who'd read some business books.
"I managed over 12,000 people at Groupon, most under the age of 25. One thing that surprised me was that many would arrive at orientation with minimal understanding of basic business wisdom," he said.
"'Haven't you read any business books? Good to Great? Winning? The One Minute Manager?' I'd ask. 'Business books? Not really our thing', was the typical response.
"I came to realise that there was a real need to present business wisdom in a format that is more accessible to the younger generation."
To help the yoof really dig business, Mason has put together an album of "motivational business music" called Hardly Workin', which will be coming out soon.
"I'm really happy with the results and look forward to sharing them as soon as I figure out how to load music onto iTunes, hopefully in the next few weeks," he said. ®
Sponsored: Minds Mastering Machines - Call for papers now open