CSI coughs for K3's SAP biz
Roll up, roll up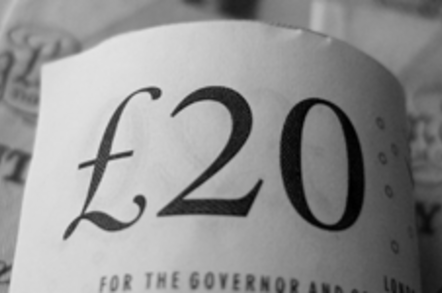 Private-equity-backed Computer Systems Integration (CSI) has acquired the customer list of K3 BTG's SAP Business Objects Maintenance division for an undisclosed sum.
Venture capitalist Blackhawk Capital, one-time owner of Microsoft LAR Teksys - which it sold to Di Data in 2009, bought CSI last October as the first in a roll-up of SAP and IBM channel partners.
Blackhawk Capital chairman Alan Watkins told The Channel: "We think the UK sector is in consolidation phase, particularly driven by slacker demand but also by an oversupply of general resellers in the market.
"Our buy and build strategy is all around software and services. Everyone is talking cloud and that is creating confusion for customers, some want to move gradually and need a migration path, some don't want," he added.
Watkins would not be drawn on the financials of the latest deal but confirmed it had taken on the "the customer base" in market sectors including manufacturing, retail and general commercial.
Following Comet and 2e2's collapse, Atradius has set up a task force to analyse private equity backed IT businesses - both firms died owing millions to creditors.
"A mistake people make - one very large casualty this year in particular - is that they don't stick to a theme and buy companies in various sub sectors of the market.
"They don't benefit from cost savings and acquisition synergies. You need to remain focused on a theme, the rest is about acquiring at the right price and integrating quickly," said Watkins.
The major issue 2e2 faced was the heavy debt burden caused by its highly acquisitive strategy, but Watkins claimed CSI is "debt-free". ®
Sponsored: Minds Mastering Machines - Call for papers now open