Australian Gartner chap slams gov-funded IT education boost
IT is not a beautiful or unique snowflake and does not deserve help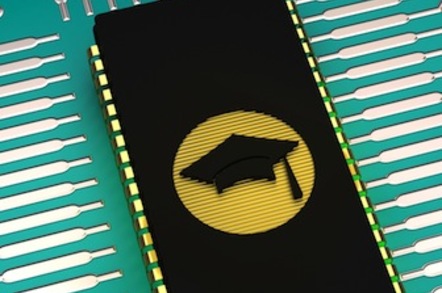 Government spending to develop folks with the IT skills business wants is a waste of time and money, according to Gartner analyst Rolf Jester.
Australia-based Jester popped out a blog post carrying that opinion today, in response to the release of Australia's annual federal Budget.
The release of that document is always a cue for industry associations to offer comment on whether or not Australia's government has given the right level of help to the industry bleat that governments haven't emptied enough of the money truck in their direction.
Jester's post, titled "Of Budgets, Short-sightedness and Special Pleading", can easily be interpreted as saying all such comment is bunk, as it says "If an industry needs to be 'promoted', something must be wrong. Why can't its sales and marketing people do that?"
He goes on to offer this point of view:
"The IT industry is not special. It's an important industry, but no more so than any other. It employs a good number of people, as do other industries. It adds value, as do all viable industries. When well deployed and used, its products and services can help make its users more productive and effective; so can good HR consultants, well targeted financial services, the right plant & equipment, cost-effective transportation, the education sector and good public policy makers  … and one could go on and on."
And Jester does, moving on to whether or not IT deserves concessions from government. He feels not:
"Any special treatment for the IT industry, tax concessions or handouts, are going to be paid for by other taxpayers in the end, and many of those are themselves in the IT industry, or would spend money on IT."
He's therefore not keen on "government 'incentives' for investing in IT or in IT companies", deeming them "unnecessary" and suggesting that if IT needs investment incentives and promotion "something must be wrong" with the industry and the efforts of its marketing corps.
The notion that governments should provide the IT industry with a supply of workers gets a serve, too, as follows:
"In those countries where the government funds much of the education, a focus on specific IT vocational or technical skills is short-sighted. Those are already out of date by the end of the course. IT providers, like all business people, should be looking for the economy in which they operate to be providing a pool of educated people. Those are people with an education that prepares them for the rapidly changing and challenging business environment, people who can think and learn, and continue to do so when the world changes, as it will."
Which makes my Mum right when she said studying classics could get me anywhere.
Jester finishes with a swipe at the industry's obsession with whether or not it did well in the Budget, with this argument:
"It isn't just specific IT spending initiatives in the budget that we should look for to see what the government itself will spend on IT.  Every government activity, every existing and new program requires IT to make it work. Nothing much happens without IT. Therefore, commenting on the supposedly good news or disappointing news about IT initiatives misses the point."
Jester may have a point: the Australian Information Industry Association's Budget analysis offered bland "could do better" sentiments like "if parties want to ensure job creation and economic growth then a holistic approach to ICT that ensures all the right policy, legislative and incentive levers are in place, to ensure a conducive environment for driving digitally inspired business transformation is imperative."
For the record, Australia is spending at least $AUD29bn on a national broadband network, operates two government-funded research organisations one of which invented WiFi, has re-written its technology curriculum for schools and offers R&D incentives galore. The budget included funding and programs aimed at ensuring Australian kids reach the world's top five in terms of achievements in science and maths. Suggestions about other levers that would be more "right" will be gratefully received at Vulture South. ®
Sponsored: Minds Mastering Machines - Call for papers now open