Fighting Fantasy and fantastic fights in tights
Steve Jackson's Sorcery!, Injustice - Gods Among Us and more
Man of steel, woman of Kleenex
This being a fighting game, its quality must ultimately be judged by its moves and combos. It's here where I'm left short of any real praise, for clunky move sets lacking in flow and finesse disappoint. Yes, heroes and villains look the part but rarely does an encounter play as you'd expect.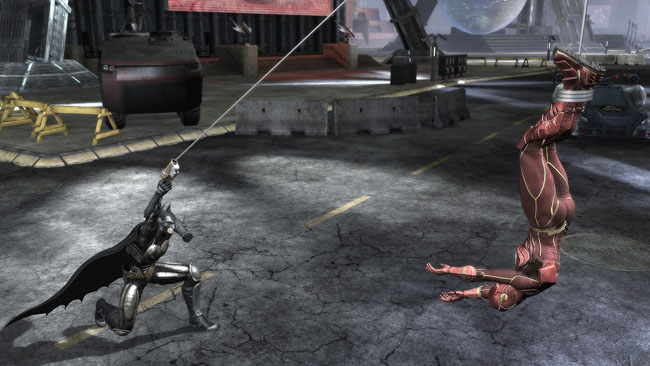 Tie me up, tie me down
Truly 'super' characters are never able to cut loose. Since when would Superman ever keep himself grounded for the vast majority of a fight? While the idea of Harley Quinn or Joker tackling Green Lantern - or worse, Superman - head-on, despite the aforementioned power-balancing pills, is plain ludicrous.
A ubiquitous energy charging system lets you perform extra powerful moves, or unleash your character's time-sapping special. There's also a wide assortment of blocking options and chances to interact with the scenery. Inevitably, however, there's too much taken over from Mortal Kombat, meaning that characters never feel as supple as those of Street Fighter, for example.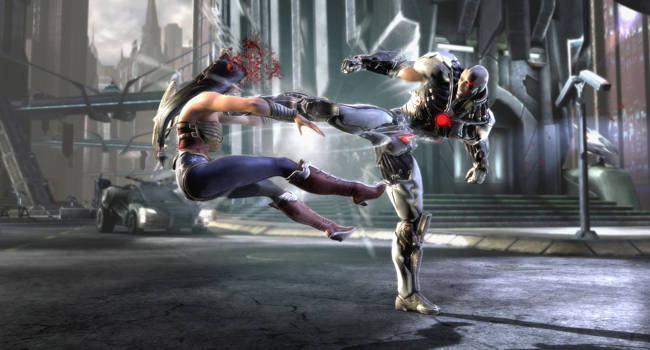 Get your kicks
Fans of comics, and particularly DC, will no doubt forgive the stiff fighting, while Mortal Kombat devotees should be well served too. However, beat-'em-up stalwarts might be best advised to give this the swerve, for it adds little new to the genre beyond the fireworks provided by some well-known men in capes and spandex.

The Cat Lady - the daily horror scope
R Michalski's PC-based The Cat Lady will make your brain hurt and it'll play with your sub-conscience until you have to take a peek over your shoulder just to make sure that no one's there.
That's because the game is pure malevolence in the best possible way. It explores human darkness, depression, claustrophobia and isolation to a degree that few games have dared before. That it generates such atmosphere without resorting to cheap scare tactics is all the more impressive, and mainly attributable to it being a slow-moving point-and-click adventure.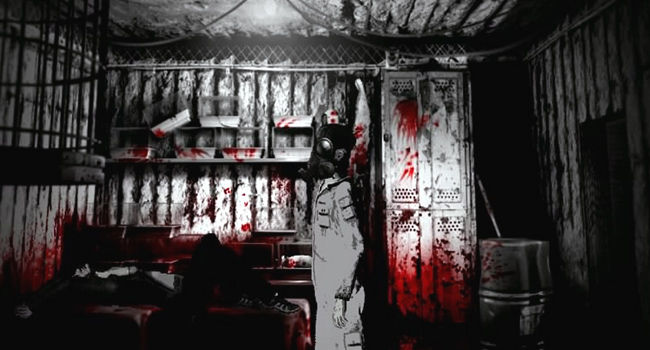 There will be blood
The story follows the suicidal Susan Ashworth, who'll soon find herself confronted by the tellingly titled "Queen of Maggots". Soon thereafter, with soul dirtied and blood spilt, Susan finds herself in pursuit of five "parasites" – psychopaths by any other name – who she must destroy to accomplish... well, that's the question isn't it? What does a suicidal person actually want?
Confused? You will be, but The Cat Lady's staccato plot, interwoven with moments of pure horror is captivating in its eeriness. It's gaming's equivalent of someone scratching their nails across a blackboard and is brave enough to not care about offending the conscientious out there. Its minimalist graphic style will strike a chord with anyone who has read any of Ben Templesmith's bleaker works.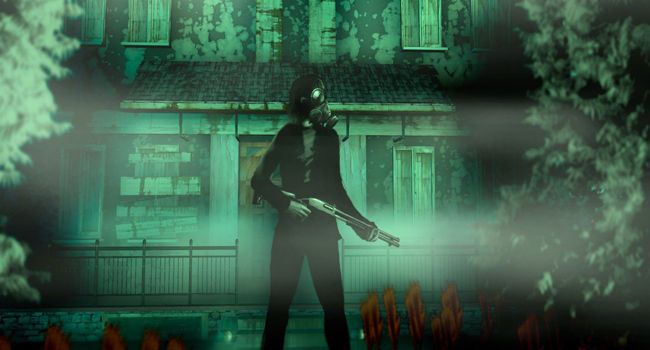 Point'n'shoot
There are short comings of course, with some dialogue neither written nor delivered with as much panache as you might hope. Then there's the familiar try everything with everything approach to puzzles endemic of the genre. But all of that can forgiven when you consider its indie origins and price.
With this and Kentucky Route Zero both recently released, and The Walking Dead famously shuffling its undead stuff last year, it seems we're entering something of a new golden era for the graphic adventure game genre and long may it continue. ®