Take a deep breath: This is THE year of 'end-user computing'
Er, what does that mean? Anything you want it to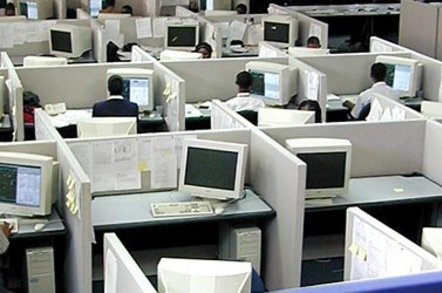 Comment What exactly is end-user computing (EUC)? There are so many different definitions that even vendors can't agree on a single version of the truth. These range from VDI technology to file sharing across multiple devices to platforms that let you access cloud-based apps.
What is clear is that just like cloud computing, virtualisation and consumerisation movements, this trend is redefining the ICT landscape and offers a huge business opportunity for enterprising resellers. In fact, it will probably end up wiping out part of the industry as channel partners merge in search of the vital skills needed to sell new solutions.
Broadly speaking, end-user computing refers to a range of services which hide complexity from the user in delivering applications, whether they're managed locally or in the cloud. It's heavily associated with virtual desktop infrastructure (VDI) and in fact VMware isn't alone in predicting that 2013 will be "the year" of EUC.
But it's also much more than that and can be linked to BYOD, thin client technology and cloud-based file sharing. Tech giants like VMware have been forced to admit that EUC isn't all about one technology. The virtualisation specialist, for example, is bringing out a Dropbox-like offering while Citrix is touting capabilities allowing business users to segment their smartphone into corporate and non-corporate applications.
So why now? Well, like most technology trends, the drivers were there for some time but up until now barriers like security, cost and performance prevented the creation of a credible business case. That's not the case now, though. For example, Atlantis Computing has driven down storage costs for VDI through products like its ILIO diskless VDI appliance.
Needless to say, this kind of market momentum opens a lot of doors for the reseller community and those who move fastest will stand the best chance of success. Take a reseller selling in security solutions for virtual environments. By turning this into an end-user computing conversation, the customer's entire security infrastructure is now up for grabs. The problem here, however, is that this could take the reseller outside their comfort zone, so it's vital to get tooled up and ensure that they have the in-house skills to handle the convergence of technologies.
It certainly won't be easy. Many vendors in the security space for example are transitioning from being traditional security players to offering technologies that can be deployed to complex environments, and it will be the same for channel partners. Some may even do the unthinkable and partner up as they look to bring in people with specific domain expertise which they lack. I've already see vendors drive this kind of activity, forcing the blinkered reseller to expand their offerings through industry partnerships.
It's not just technical skills which will be in demand either, but a mindset change is also needed. We talk a lot in the channel about selling value but when it comes down to it most resellers are hard wired to just make that deal. In the world of EUC, however, these same sales teams need to be re-educated to understand the more lucrative opportunities that can come from adding other technologies into a package. Selling VDI? How about adding in a corporate file sharing solution, or some form of device management capabilities too?
There are certainly riches out there for those channel partners quick to understand the commercial possibilities in end-user computing, but in the end there aren't enough bodies in the industry skilled with the kind of cross-platform expertise necessary to make this happen. That's why EUC will ultimately lead to yet more consolidation in the channel as the scrabble for skills intensifies. ®
Sponsored: Minds Mastering Machines - Call for papers now open