Texan stitches stratosphere into stunning panoramas
One mighty orb and six vid cameras for fully spherical imagery
The mighty orb...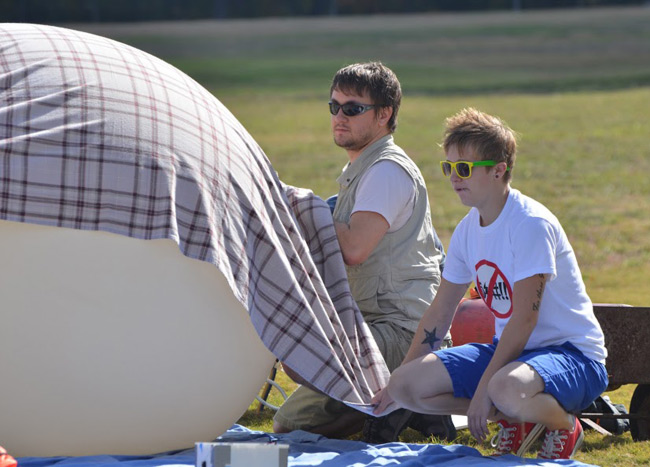 Caleb and his mighty orb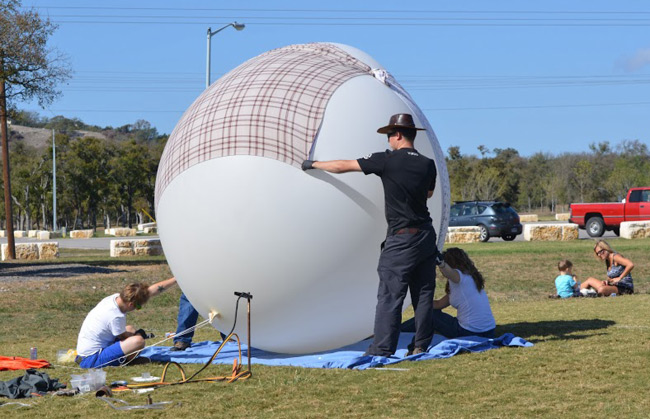 Hi-tech balloon control system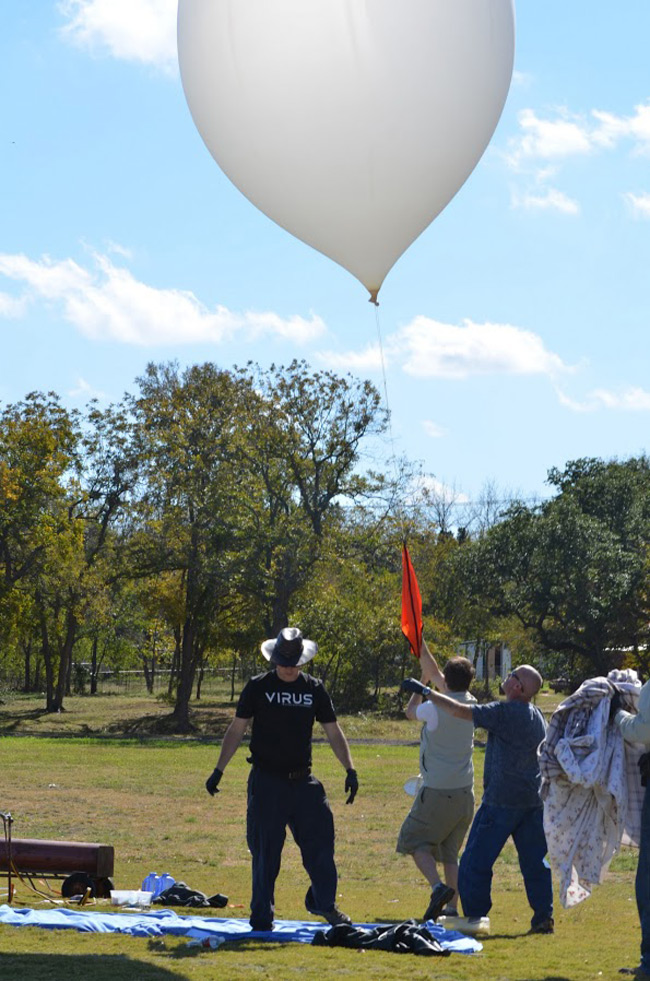 Ready to roll...
The payload finally came down close to Salado, Texas, some 70km northeast of the launch site, but once Caleb had recovered his kit, the work really began.
Cunningly using the GoPro audio tacks to sync the footage in Audacity, Caleb was able to pull selected single frames from each of the six cameras to produce some impressive panoramas (best viewed here in Caleb's panoramic viewer):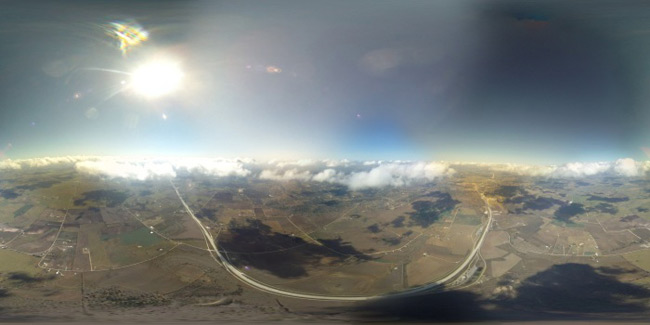 The panoramic view at 2,300m
Stitching video proved somewhat more challenging, not least because of the rotation of the payload. Here's an entertaining view of an uncorrected panorama:
As you can see from the balloon burst footage, Caleb was able to crack the problem using Hugin and a custom Python script. The full, tortuous process is described here.
The results speak for themselves. Here's another panoramic view and video of payload touch-down as seen from all six cameras: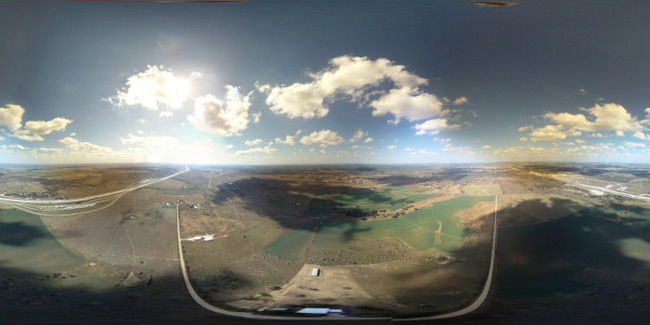 Another lovely view at 1,600m
Caleb told us he's entirely self-taught, and currently earns a crust as a simulation engineer, having in the past "worn the hats of game developer, console programmer, and software engineer".
Regarding future stratospheric plans, he said: "I am floating an idea in my head to do another big launch with 12 GoPro Hero 3 cameras, redundant tracking systems, more data gathering, and a ground-based optical tracking system using a telescope and some software (the mount for which and the hardware for which I'll have to develop). It won't be easy, nor will it be soon." ®
Sponsored: Minds Mastering Machines - Call for papers now open