Even world's most MASSIVE distie takes punch to wallet
Profits down by over 40% but sales boosted by acquisitions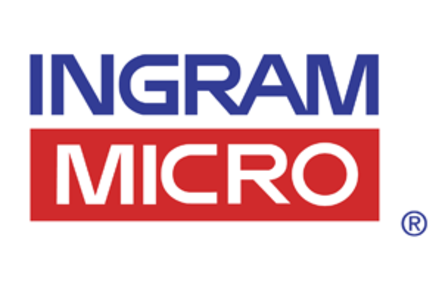 Restructuring costs, higher taxes and aggressive pricing on both sides of the pond throttled Ingram Micro's profits for calendar Q1 but acquisitions allowed the world's largest tech distie to post double-digit sales gains.
Turnover climbed 19 per cent to $10.26bn including a $1.1bn contribution from Brightpoint and $75m from Aptec, leaving organic growth at a more modest 5.1 per cent - still pretty damn decent in the current climate.
Gross profit came in at $585.3m, up from $467.5m a year earlier, but the cost of those two buys caused selling, general and administrative expenses to rise 31 per cent to $474m; write-downs cost $11.9m versus $2.9m 12 months ago; and re-org costs jumped to $8.6m from $557,000.
This left an operating profit of $90.8m compared to $104m a year earlier, but a 33 per cent rise in interest payments to $15.6m and some $26.3m coughed to the taxman left Ingram with net profits of $49.7m, a drop of 44.5 per cent.
Sales in North America went up seven per cent to $3.8bn but operating income slid 20 per cent to $55.5m. Turnover in Europe was flat at $2.6bn - as expected - and operating profit dropped to 36 per cent to $13.9m.
The division in Latin American reported record revenues of $462m up from $431.6m in Q1 2012 with operating profits of $5.5m, down 25 per cent. Asia Pacific hit revenues of $2.19bn, up 12 per cent and profit from operations was $13.8M, a fall of 2.8 per cent.
The massive shift to tablets and other mobile devices continued to hit gross margins, said president and CEO Alain Monie, but it also created associated supply chain services to OEMs and service providers - this was part of the reason for paying $850m for Brightpoint, he added.
Vendors used price to stimulate demand in the quarter which Ingram's COO Bill Humes described as "increased competitive pricing...due to the sluggish economic environment in Europe and some competitors trying to regain lost market share in North America".
Things aren't going to change in the short term, he added, and as such Ingram is investing in new higher margin areas, as with recent acquisitions, and this will continue to "impact near-term expense levels" but boost the bottom line in the long run, said Humes. ®
Sponsored: Minds Mastering Machines - Call for papers now open