Major Dell investor cashes in ALL of its 24.5 million shares
The Oakmark Funds spooked by Blackstone's withdrawal from bidding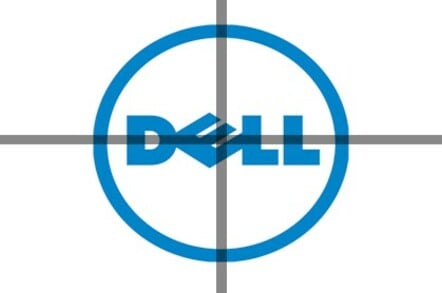 Venture capitalist Blackstone's decision to withdraw from the bidding for Dell has spooked The Oakmark Funds into offloading its major stake in the Texan PC baron.
The group of mutual funds owned 24.5 million shares or a 1.4 per cent holding in Dell, making it the seventh largest investor.
Oakmark said yesterday that Blackstone's exit from any negotiations - it had valued Dell at $25bn - had dented the funds group's confidence in the estimated worth of the PC and server maker.
"We believed Blackstone had an information advantage compared to other potential bidders because the former head of Dell's merger and acquisitions team works at Blackstone," said William Nygren, portfolio manager at Oakmark.
He said Blackstone's valuation of Dell had centred on the large amount of capital the vendor had invested on transforming itself beyond a bog standard provider of commodity PCs into an enterprise tech giant.
"So we were surprised and disappointed when, after extensive due diligence of non-public information, Blackstone said that it was alarmed by Dell's rapidly deteriorating financial situation".
The PC market collapsed in Q1 - declining at a rate not seen in the two decades since Gartner and IDC began analysing the sector, and Dell was hurt badly.
Dell has spent $13.7bn on acquisitions of software, networking and services firms that ply their trade among large corporate customers, but a worry for the company is how to use those acquisitions to offset falling PC revenues, and find a foothold in tabs and smartphones.
This transformation into an enterprise player was supposed to take place away from the glare of Wall St, and part of the reason why the man Michael and VC pal SilverLake Partners bid $24bn for Dell the company.
That offer was branded "woefully inadequate" by Southeastern Asset Management, leading to rival bids being tabled by Blackstone and Icahn Enterprises.
Oakmark's Nygren said the funds group monitors the trades of corporate insiders and uses the summary statistics from acquisitions of entire businesses as metrics to judge the value of a commercial entity.
"Our numbers suggested Dell should be worth a premium to the $13.65 offer from management, but then a potential acquirer with access to non-public information decided to end its quest to acquire Dell at a higher price.
"Since they had information we didn't, we believed it was prudent to assume they might be right. So we sold our stock and will put the proceeds into other stocks that we are more confident are undervalued," said Nygren. ®
Sponsored: Minds Mastering Machines - Call for papers now open