Citrix hits turbulence, cuts profit outlook
Order delays in Q1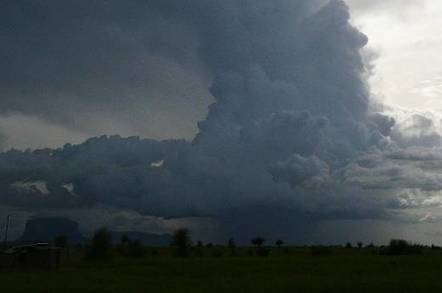 Citrix Systems is the latest big IT vendor in the Q1 earnings season to report unexpected delays in closing orders, particularly with its key XenDesktop application and desktop virtualization product. The company has cut profit expectations for Q2 and for the full year, sending shares down seven per cent to just under $63 a pop as the market closed on Thursday.
In the March quarter, Citrix grew revenues 14.2 per cent to $672.9m, not bad - but a few million bucks shy of those ever-pesky expectations, More importantly, net income fell 12.6 per cent to $59.7m.
"We executed well in Q1 despite uncertainties in the overall IT market," said Mark Templeton, Citrix CEO in a conference call with Wall Street. He said some issues that Citrix faces concern the introduction of XenMobile and companies wrestling with tablets and smartphones and how to integrate and stream apps to them. Some customers took a bit of a pause with XenDesktop as they tried to figure out how the pieces will ultimately fit together.
For the second quarter, Citrix expects revenues to be in the range of $705m to $715m, and is keeping its full-year revenue guidance the same at between $2.95bn and $2.98bn. Citrix did, however, shave off 4 cents off projected earnings for the year, and now expects to bring between $3.08 and $3.11 per share to the bottom line as reckoned using non-GAAP accounting witchcraft.
Big and SaaSy
In Q1 product and software license sales climbed 8.3 per cent to $193.1m, while software-as-a-service revenues, which includes the GoTo products among other things, jumped 13.9 per cent to $137.6m.
As always, the big money generator came from license updates and software maintenance, sprinkled with hardware appliances, with sales of $315.7m (up 19.4 per cent), while professional services did a little less well at $26.5m (up only 2.5 per cent). Exploding research, development, sale and marketing costs - 19 per cent up in the quarter - didn't help income from operations, which dropped by 30 points to $56.6m. Even without the sales slippage, Citrix has some issues on the bottom line.
During the conference call Citrix CFO David Henshall said the company booked over 41 transactions valued at over $1m, and reported strong uptake for the technology, healthcare, and financial services. About a quarter of the deals involving multiple products.
The Mobile and Desktop business unit had $358m in sales, up only five per cent from the year-ago period, and license revenue in this segment was down 13 per cent. This is what made Wall Street jumpy and grumpy.
There were some 22 deals in this unit worth more than $1m, and the Citrix did over 2,800 XenDesktop engagements in the quarter. There were over 100 deals with more than 1,000 XenDesktop seats, 24 deals with over 5,000 seats, and 14 deals with over 10,000 seats. The incremental deferred revenue from XenDesktop and the new XenMobile products for virtualizing apps for smartphones and tablets grew more than $20m. But clearly, the growth slowed here, no matter what kind of sunshine you want to paint it with.
Strong cloud performance
The Networking and Cloud unit did better, and again, mostly not due to the XenServer server virtualization hypervisor or the CloudStack cloud controller (or else Citrix would be bragging about these, which it did not), but because of increasing sales NetScaler network optimization appliances.
NetScaler appliances come in virtual and physical variants, and Citrix is doing a pretty good job cross-selling them with XenDesktop. More than 480 XenDesktop deals in the quarter had NetScaler appliances as part of the deal. In any event, the Networking and Cloud unit had a very nice 47 per cent revenue bump to $147m, and software license sales in this business were up by 50 per cent.
The third group at Citrix, which includes the GoTo, ShareFile, and related services, was up 14 per cent to $138m. The GoTo services increased by 22 per cent year-on-year, and ShareFile services rose 86 per cent year on year. So something else is slowing the company down a bit here.
But Citrix still has a market cap of $12.6bn, so don't think anyone is going to swoop in and buy it: it is simply too expensive.®
Sponsored: Minds Mastering Machines - Call for papers now open