Mad Leo exit finally clears way for Blighty to love HP again
German's spectre no longer haunting sales staff?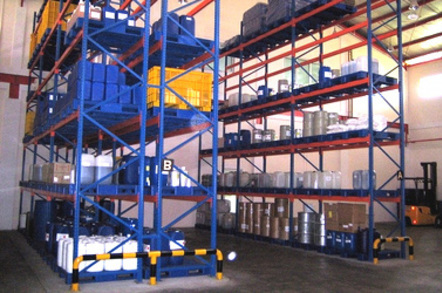 HP has finally halted the downward sales trend in distribution that dogged its UK operation for much of 2012.
Figures from Context show that HP accounted for 22 per cent of the £1.8bn worth of tech shipped by distributors in Q1 2012, a share that steadily declined to 16 per cent by Q4.
But Jeremy Davies, CEO at the Brit-based abacus stroker bean counter venerable market watcher, said that in the first three months of this year HP "bounced back".
"HP was back up to 19 per cent in Q1 and so far in Q2 its share is running at 20 per cent," he told El Chan. "It has certainly managed to halt the decline".
The figures do not break down the product category of HP shipments, providing only a top-line view, so it is impossible to determine which parts of the portfolio spearheaded the recovery.
"Maybe it's down to HP staff focusing more on the channel than worrying if they have a job. It can't be easy working in an organisation with those changes happening," said Davies.
HP - rumbling on in the days after ex-CEO Léo Apotheker's departure - is currently halfway through its massive redundancy programme, with some 15,000 staffers yet to be shown the door.
Korean giant Samsung made the biggest strides in UK distribution last year - in Q1 2012 it held a five per cent share of the £1.8bn worth of tech sold but by the close of Q4 it owned 12 per cent of the £2.1bn transacted across the channel.
Davies said Samsung had acted aggressively on price in the notebook and tablet sectors, and made more of the telco space than rivals.
Cisco was the third largest vendor in Blighty's channel with eight per cent market share in Q1 2013. Microsoft was in joint fourth with Lenovo, both holding three per cent of distie sales. ®
Sponsored: Minds Mastering Machines - Call for papers now open