DataDirect in job slash bloodbath
'Natural hygiene' washes people away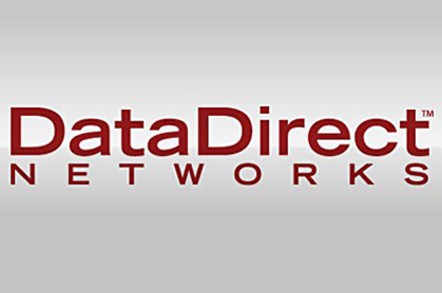 Times are tough. HPC and big data storage array supplier DataDirect Networks has laid off 65 people, decimating its workforce, after six months of lousy sales.
This news is not yet public. The lay-offs follow a poor final 2012 quarter.
We asked DDN about this, about morale problems, and also if there were product-quality issues.
DDN marketing VP Jeff Denworth put a generally positive spin on the move, saying:
Over the last two years, DDN has more than doubled in size in terms of number of worldwide employees. With solid business fundamentals today and the largest pipeline in the company's history coming out of Q1, this is a new chapter for DDN, focused on customers first and driving higher growth.

In order to continue to maintain solid double digit growth, it was necessary to re–align and restructure teams worldwide. With this restructuring, we've eliminated some positions, as well as adjusted some individual roles and responsibilities to better streamline the organization. Elements of this plan were put in place last week, including:

The exit of some lower performers – less than 10 per cent of the worldwide workforce, by the way (prior to the restructuring, we had 650 employees worldwide)
The immediate budgetary approval of over 60 [new] headcount; we have currently have 15 positions posted online. We're working to add the balance throughout the quarter
A reboot in customer support management to enable the next level of organisational scaling and continuously improve customer satisfaction
I cannot confirm product quality issues. Quite the opposite, our product quality has dramatically improved since we've materially grown the size and breadth of our QA and NPI processes over the past two years.

All told, it's a natural hygiene for a company that has grown as fast as we did, but reflects nothing fundamental about our business.
DDN is different from most companies in that it doesn't have a single senior sales head reporting to the CEO. For example, Bill Downer, the federal sales VP appointed this January and replacing the departed William Minarchi, reports to chief operations officer Erwin Menard who, in turn, reports to CEO Alex Bouzari. This keeping of sales heads at a distance from the CEO may be something that will get changed in order to bring a more forceful focus on to sales management.
The DDN layoffs have taken place at the same time as rumoured Quantum layoffs. They may cause any plans DDN has for an IPO to be put on hold for a while.
No problems overall, then. It's natural hygiene against a background of the largest pipeline in the company's history. ®
Sponsored: Minds Mastering Machines - Call for papers now open