Brit cops blow £14m on software - then just flush it down the bogs
Plods lose love for Siren, decide to go with another system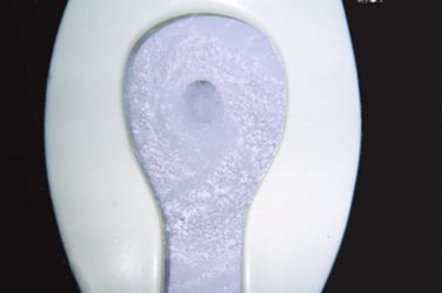 Surrey Police has pulled the plug on a multi-million-pound computer system it spent years developing.
Way back in 2005, the force began overhauling its criminal intelligence setup. Since then it has spent £14.8m developing gear called the Surrey Integrated Reporting Enterprise Network (Siren). It is unclear how much of this dosh was spent on coming up with the acronym.
The commuter-belt coppers commissioned Siren because their current computers "offered limited flexibility to meet the demands of individual forces".
Now the force has changed its mind and decided to go with a system already in use by other forces. The decision was savaged by tax campaigners as a waste of public money.
The news tops off an awkward week for the police: the UK's first ever teen police commissioner was forced to quit after a string of apparently homophobic and drug-endorsing tweets were unearthed. It's possible no one checked her personal Twitter account - a ubiquitous trick among most other employers - before giving her the £15,000-a-year role as a children's tzar.
When former Scotland Yard bobby Kevin Hurley took over as Police and Crime Commissioner for Surrey in 2012, he commissioned an independent report into Siren. Police spin doctors refused to give El Reg a copy of this report, which appeared to be the catalyst for the scrapping of the system.
Speaking after axing the project, Hurley said: "My decision to withdraw from the Siren project has not been taken lightly, but I believe that this course of action will ultimately be in the best interests of both Surrey Police and the Surrey public.
"It is right and proper that it will be fully reviewed by the Police and Crime Panel and by Grant Thornton, the Audit Commission's appointed external auditors.
"I hope you can appreciate that a full inquiry into a project of this scale is likely to take some time and that it would not be proper for me to comment further at this stage."
Surrey has the eighth lowest crime level in the whole of the UK, which might explain why officers were able to devote so much time to developing an apparently useless system.
Eleanor McGrath, campaign manager of the levy-fighting Taxpayers' Alliance, was furious that the cops wasted so much money. She said: "It's worrying that Surrey Police have decided to scrap this computer system after spending such a huge amount of taxpayers' money on it.
"Taxpayers are right to ask serious questions about why Surrey Police let this project proceed so far and spend so much money on it, only for them to pull the plug down the line. At a time when budgets are tight, Surrey Police must use their resources efficiently, prioritising frontline policing, and not waste money on projects they are later going to abandon."
However, other police officers were more positive about the plans. Craig Denholm, deputy chief constable of Surrey, said his colleague's decision had his full support.
Denholm said: "In September 2012, Surrey Police advised the Surrey Police Authority of its concern that the programme no longer represented the best long-term option for the force and the public.
"Given operational collaboration with other forces in the region, and as the national policing environment has now changed, we must also adapt our plans or risk losing out on the wider benefits. The current crime management system remains operational and the decision to withdraw from the Siren project will not impact on day-to-day policing, which continues as normal."
Hurley was previously in the news after speaking at the opening of the £23m Scientology centre near St Paul's Cathedral in London in 2006. He reportedly praised Tom Cruise's church for its support of Londoners after the 7 July terror attacks. ®
Sponsored: Minds Mastering Machines - Call for papers now open