Chinese boffins predict iPad-sized supercomputers
Quantum physics discovery could spur even lower power consumption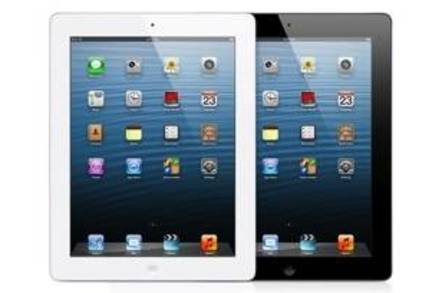 Chinese boffins are predicting iPad-shaped supercomputers could become a reality after observing for the first time a phenomenon known as the quantum anomalous Hall (QAH) effect, which could pave the way for a new generation of low energy-consumption electronics.
The QAH effect has never been observed in a laboratory environment, even though it was first predicted to occur in magnetic topological insulators by US scientist Edwin Hall over 130 years ago.
It refers to a type of quantum Hall effect which occurs in a zero magnetic field. Quantum Hall is explained well here but basically describes what happens when a magnetic field is applied perpendicular to a current running through a semiconductor – a voltage appears at its edges.
Tsinghua University explained the importance of the new discovery:
The dissipation-less edge states of the quantum Hall effect can be used for making new generation of low energy consumption transistors and electronic devices, which can help reduce the heating and energy cost of computers. However, the realisation of conventional quantum Hall effect needs a very strong magnetic field (more than 10,000 times larger than the earth magnetic field), making the application very challenging. The most fascinating property of the quantum anomalous Hall effect is that it occurs in zero magnetic field, which significantly facilitates the practical applications of the quantum Hall effect for low energy consumption electronics.
Research team leader Xue Qikun told Xinhua that if QAH can be tapped in the future it could help to overcome thermal dissipation in electronics caused by irregular electron collisions.
"The technology may even bring about a supercomputer in the shape of an iPad," he added.
The research by a team from the Chinese Academy of Sciences, Tsinghua University and Stanford is published in Science magazine here and is already being tipped for a Nobel prize.
It would seem to be a strong contender, given that German physicist Klaus von Klitzing won a gong back in 1985 for his discovery of the quantum Hall effect. ®
Sponsored: Minds Mastering Machines - Call for papers now open