StreetView spots possible roadside nookie down under
A boy, a girl, Google, suspiciously-placed pants and a national highway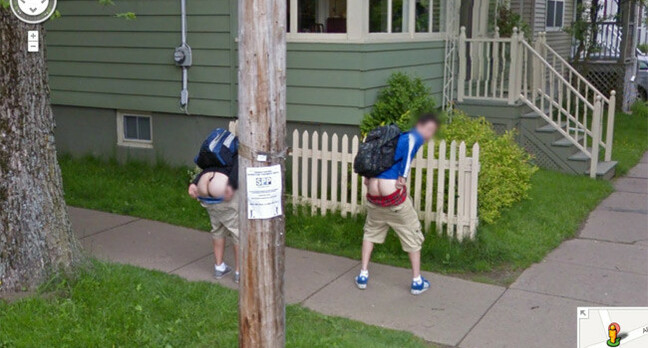 NSFWish Google's privacy-invading StreetView machines may have captured their most embarassing moment yet, after images of what looks an awful lot like a couple indulging in some horizontal folk dancing on the hood of a car emerged on Reddit.
The photograph was taken here, on the Dukes Highway in the Australian State of South Australia. The Dukes is no minor road: its designation as National Highway 8 means it is the main route between Melbourne (population 4m) and Adelaide (pop 1.25m), Australia's second and fifth most-populous cites. Nor were the couple far from a town.
The possibility of significant traffic and proximity to the town of Keith may lead many to doubt the interpretation of the StreetView images from the link above. This snap from imgur, posted by a commenter in the Reddit thread where the incident was first noticed, is said to have been taken before Google applied its privacy blur to its images.
Without wanting to give the impression your correspondent has pored over the images at length, or indeed is even particularly interested in what the pair are up to, the un-blurred image certainly lends credence to a finding of pants-down action of some sort. And with plenty of bushes on the other side of the road and presumably-bathroom-equipped Keith just a few minutes down the road, a moment or two of relief behind a bush doesn't seem a likely reason for the stop. ®
Sponsored: Application managers: What's keeping you up at night?