The gloves are on: Nokia emits super-sensitive £99 Windows Phone
Along with svelte sibling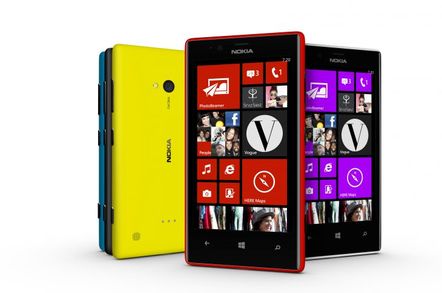 Nokia's sub-£100 Lumia 520 has rolled out in the UK this week, alongside a keenly priced and attractive unibody sibling, the Lumia 720. Both were announced at Mobile World Congress in Barcelona in February.
The Lumia 620 put a modern Nokia at a price point under £150, but now the slightly larger size has made it even cheaper. The innards are essentially the same, which means no LTE support, and the 520 is slightly larger with a 4-inch display (compared to the 620's 3.8 inches), and about the same weight (4g lighter). The newcomer loses the 620's front-facing camera - which will make Skype a bit of a pain - and its compass chip. It does, however, include NFC, a "super-sensitive" IPS screen (meaning it can be used with fingernails and with gloves on) and a memory card slot capable of taking cards up to 64GB. It also has a slightly larger removable battery than that of the 620.
O2 is pushing out the Lumia 520 for £119 (here on pre-pay, while Carphone Warehouse offers it on PAYG for £99.95 - with the requisite £10 top-up - and will chuck the phone in free on £7/month T-Mobile contract. (The tenner-a-month contract buys you a Lumia along with 250 minutes and 250MB of data). This is the kind of deal which might attract disaffected BlackBerry yoof.
The Lumia 720 - currently priced at £299 on PAYG, or free on a £22/month package - represents an altogether nicer alternative to the Lumia 820. The styling here is similar to HTC's tapered Windows Phones, the 8x and 8s - yet it's 20 per cent lighter than the Lumia 820 but with 21 per cent more battery capacity. Cor. Again Nokia reuses the internals of the more modestly powered 620 (only 512MB of RAM) but slaps on a 4.2-inch (compared to the 820's 4.3-inch) screen. This has Gorilla Glass, a scratchy omission from most low-end phones.
However, the most attractive feature of the 720 is the camera, giving pretty fine results for something in this price range. With an f/1.9 aperture and 6.7MP, the low-light photography is better than it ought to be, and there's a decent HD front-facing camera.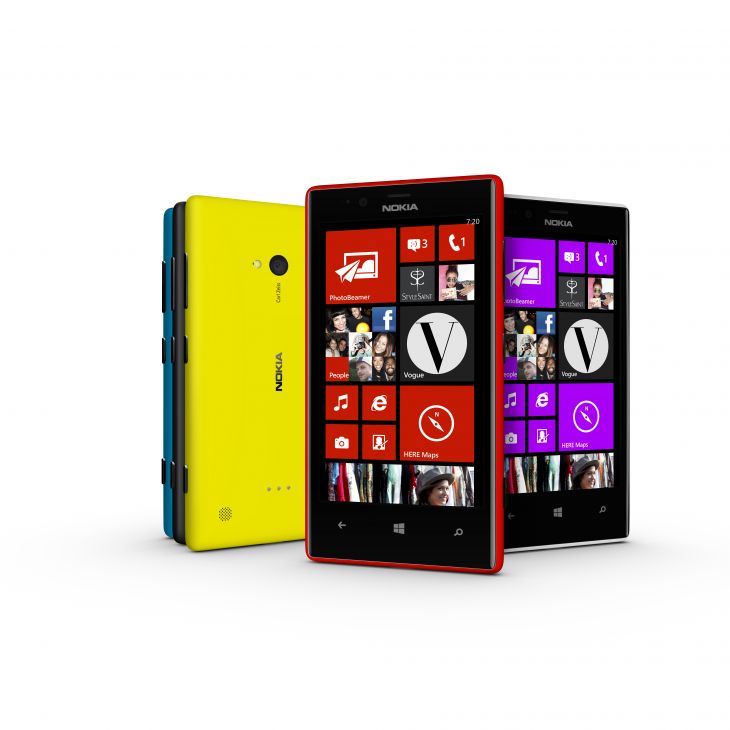 Lumia 720
The Lumia 620 has been well-received, and deservedly so - it's a very attractive budget handset. So is Nokia becoming the king of the cheapies? Is it destined to the second phone of choice?
Actually it's about a lot more than that, as one blog forum post nicely illustrates. It's written by a phone fanboi who trekked around Eastern Europe for eight months - concluding that for many (or most) of the regions, Samsung's low-priced Androids were cleaning up the market.
"Nokia is big – really big here and Windows Phone advertising was starting to kick up a notch. But again, with no entry level phones it's getting no traction," he noted in Turkey, an experience repeated across many other regions. In large parts of the world, he writes, "any big phone company would be insane right now NOT to be building a 100-250US dollar phone range and getting into these markets." He soberly concludes that it's going to be a long haul both for Microsoft and Nokia.
Nokia used to have all this licked, for many years it could offer a phone for every price point in almost every country in the world. It hasn't really been able to do so effectively in the modern smartphone era. Now, perhaps, it can. ®
Sponsored: Minds Mastering Machines - Call for papers now open