Everything faster than everything, boast soft flash wizards
Your boots may be made for walkin' – ours are faster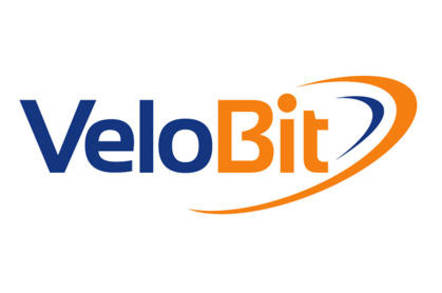 Caching software startup VeloBit came to our notice as a provider of server flash caching software that could turn bog-standard commodity SSDs into Fusion-io-class flash caches. Now it's using its software with added tweaks to turn ordinary servers into VDI drag racers with the highest-access VDI data, like master VM images, stored in the DRAM cache.
Compared to a basic server + disk setup, a Hyper-V host server with vBoost can support five times more desktops (226 vs 47), boot them in 2.4 seconds instead of 27.3 seconds (average boot times) and lower the cost per desktop to $124 from $354, says VeloBit.
VDI users experience a faster response to their inputs as well. We don't know what the base server config is in this VeloBit-supplied scenario and, obviously, your mileage may vary. VeloBit have published their list of assumptions (and calculations) on their website.
Here's a VeloBit-supplied chart showing the VDI acceleration effect: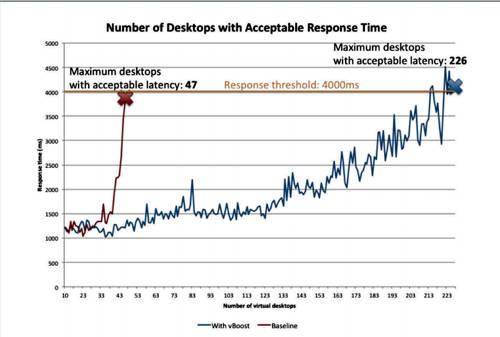 Click on chart for larger view that's easier on the eye.
VeloBit says vBoost uses less than 2 per cent CPU and a few GB of DRAM. It installs in less than 10 minutes, needs no changes to existing software and works in DRAM-only or hybrid DRAM/SSD configurations.
This is beta software that supports Hyper-V. We expect VMware support to be added at some stage. You can try the vBoost software out for yourself by clicking here.
The options for accelerating VDI applications are multiplying, with flash-based VDI accelerators (Greenbytes, Intel, Pure Storage, SanDisk, etc), software-based ones (Greenbytes, VeloBit) and hybrid flash/disk drive arrays such as Nimble Data's product.
Other things being equal, host server DRAM caching has to be faster than host server flash caching with all-flash and hybrid flash/disk drive arrays better than disk drive arrays. Cost and support are other issues but, on the face of it, VeloBit's vBoost could definitely be worth a look if you don't want to be involved with specific VDI-accelerating hardware boxes.
In that case a comparison with Greenbytes vIO software could be very interesting. ®
Sponsored: Learn how to transform your data into a strategic asset for your business by using the cloud to accelerate innovation with NetApp