Mozilla floats payment simplification balloon
Posts draft of Web payment spec, hopes world won't yawn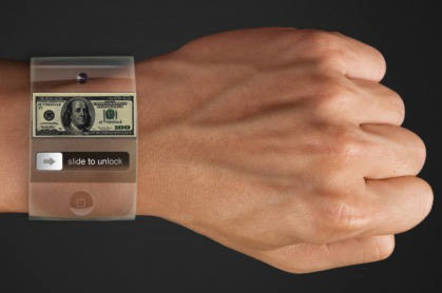 The Mozilla Foundation is pitching the idea that Web apps need a common payments API, and has put just such an interface into Firefox OS to try and give the idea some momentum.
The Foundation's argument, put forward in this blog post, is that the business of adding a payments button to a Web page is clunky and cumbersome for all concerned. Users are constrained to a very limited choice of payment options, and nearly always have to provide a credit card number for each transaction. Merchants, meanwhile, have to buy payment processing services or, if they take the risky option of handling everything themselves, manage their own PCI compliance.
Mozilla's concept is for the developer to grant permissions to payments providers. Each provider would associate an "Application Key" and "Application Secret" with the merchant, and these will be used to sign payment requests.
The process presumes that the end user actually making the purchase is registered with some kind of federated identity source to store their payment data – Mozilla Persona being an obvious choice. Otherwise, the buyer will be stuck with that boring "enter your credit card number" dialogue.
The Web payment specification draft is here, with a detailed step-by-step flowchart of the end to end process. ®
Sponsored: Minds Mastering Machines - Call for papers now open