NASA rules out leading new human lunar expedition
Asteroids, Mars, take priority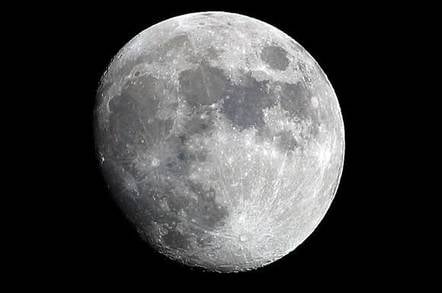 NASA isn't interested in leading any new human expeditions to the Moon - but the space agency may help other nations put boots on Luna under the right circumstances.
The news of the NASA's, and therefore the USA's, disinterest in new human-crewed Lunar expeditions comes from spacepolitics.com, whose staff last week reported on the proceedings of a joint meeting of the USA's joint meeting of the Space Studies Board and the Aeronautics and Space Engineering Board.
At that meeting, NASA administrator Charles Bolden reportedly said "NASA will not take the lead on a human lunar mission" and "is not going to the Moon with a human as a primary project probably in my lifetime."
Bolden's reasoning is that NASA can "only do so many things" and has other priorities, namely putting people on Mars and/or an asteroid.
Deviating from those goals, he said, would result in delays that mean people don't set foot on anything new for decades.
But NASA will, he said, help out other nations planning human lunar missions. "I have told every head of agency of every partner agency that if you assume the lead in a human lunar mission, NASA will be a part of that. NASA wants to be a participant," he said.
"Every partner agency" includes China, which plans a Moon mission in 2017 with the aim of scoping a landing, and Russia, which aspires to create a large moon base. ®
Sponsored: Minds Mastering Machines - Call for papers now open