Cloud chairwoman crashes down through glass ceiling, grabs the CEO helm
Needs to be Wonder Woman to beat AWS, Google and MS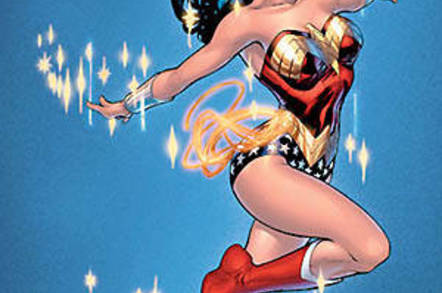 Storage-in-the-cloud startup Nirvanix has joined HP and Yahoo! in appointing a female CEO.
Debra Chrapaty adds the CEO role to her existing executive chairwoman position, having joined Nirvanix' board in November last year following on from a $25 million C-round of funding led by Khosla Ventures in May 2012.
She came to that role from being social game company Zynga's CIO, which she carried on doing alongside the Nirvanix boardroom work. Before then Chrapaty was a Cisco SVP for its collaboration platform, and prior to that a corporate VP at Microsoft doing foundational work on Microsoft Live cloud and various online services. She has no prior CEO experience but stacks of cloudy-related infrastructure experience. Nirvanix is taking a flyer here.
Chrapaty will formally start the job in April.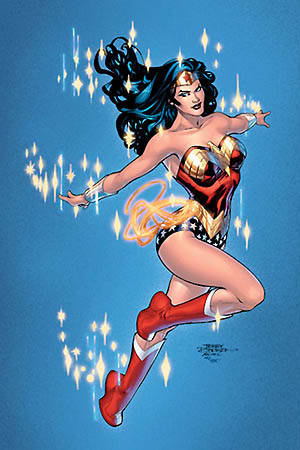 Wonder Woman
Interim CEO Dru Borden relinquishes that role to becomes the SVP for business and planning. The Nirvanix events timeline now looks like this:
- November 2010 - Scott Genereux becomes CEO and $10 million B-round funding.
- May 2012 - $25 million C-round led by Khosla Ventures, taking total funding to $70 million.
- November 2012 - Debra Chrapaty joins board as exec chairwoman while continuing as Zynga CIO.
- December 2012 - CEO Scott Genereux leaves to become a storage-related SVP at Oracle. Dru Borden becomes interim CEO at Nirvanix.
- March 2013 - Debra Chrapaty adds CEO role to exec chairwoman job. Dru Borden becomes SVP strategic planning and development. Stays on board. Nirvanix marketing VP Steve Zivanic joins Genereux at Oracle.
Zivanic's departure is chronologically aligned with Chrapaty's arrival in the CEO slot, and Genereux's leaving is similarly aligned with Chrapaty's arrival as Nirvanix' executive chairwoman.
Tellingly, Vinod Khosla, the founding partner of Khosla Ventures - Nirvanix' lead C-round investor - gave a canned quote in the Chrapaty announcement:
"Being a technology visionary, services guru and innovative infrastructure architect make Debra the ideal leader to continue to build Nirvanix."
He added Nirvanix "is poised to offer a more expansive set of cloud services."
Chrapaty's own statement established her credentials and boosted Nirvanix' position:
I believe there is room for innovation in the enterprise storage market. Nirvanix is already ahead of the game and differentiating services and gaining traction against some of the storage Goliaths. Having built and run some of the industry's largest cloud environments, I know the importance of secure, available, cost efficient infrastructure and storage. Now we have the chance to build a truly differentiated cloud offering and pass that value on to our enterprise customers.
Presumably "differentiated" from Amazon, Google and Microsoft's Azure cloud offerings.
Another Khosla Ventures guy and Nirvanix board member, David Weiden, added: "I have worked with Debra for years, and she is the dream executive to lead Nirvanix."
Khosla Ventures seems to be the influencing venture capitalist here and, going by the events timeline, has influenced exec and board-level appointments considerably. The board and the CEO are going to be fully aligned in their strategy for Nirvanix, Chrapaty being part of the Nirvanix Khosla Ventures nexus.
Analysis
Nirvanix is, we think, going to become a place for unstructured data cloud storage and processing and will have to build out an infrastructure to support this. We think it sees no future in being a dumb unstructured data cloud storage company where volumes of data and scaled-out low-cost infrastructure will be key.
Nirvanix has decided, we think, it can't outspend the three cloud giants - Amazon, Google and Microsoft - on infrastructure build-out and marketing so it's going to move up the stack to higher value cloud application services; that's our take. ®
Sponsored: Learn how to transform your data into a strategic asset for your business by using the cloud to accelerate innovation with NetApp