Wealthy London NIMBYs grit teeth, welcome 'ugly' fibre cabinets
Six foot high boxes-o-infrastructure crush opposition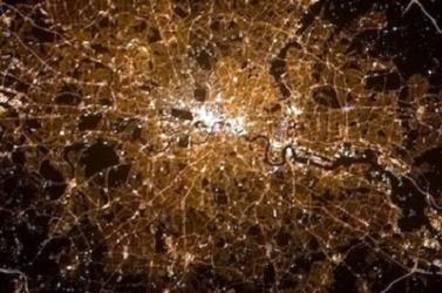 BT has convinced residents of Kensington and Chelsea that they can live with "ugly" fibre optic cabling cabinets on their streets. The move comes after the Royal Borough rejected 96 of the installation proposals submitted by the national telco in May last year.
Opposition to the cabinets has now collapsed, however, with the council effectively having no choice but to agree to let BT plonk 140 of the boxes in locations across Kensington and Chelsea.
The company said it had already begun deploying the cabinets with 18 of them already "live". BT said more than 50,000 homes and businesses would eventually gain access to faster fibre broadband services in the borough.
Openreach - which is tasked with rolling out BT's broadband network across Blighty - said that exchanges in South Kensington, Chelsea, Belgravia and Kensington Gardens would now be able to feed fibre to the streetside cabinets.
Councillor Tim Ahern claimed that the tech would be deployed "whilst safeguarding the historic integrity of the borough." He added that BT would work with the borough "in a spirit of cooperation".
Interestingly, the council had this to say in May 2012:
BT has not worked in a spirit of cooperation and needs to consider our historic streetscape. Perhaps one of its competitors will step into the role.
What's changed since then to bring the six-foot high junction boxes to the streets of London's wealthiest residents?
One of Culture Secretary Maria Miller's first decisions after being plonked in the job left vacant by Jeremy Hunt in September last year was to tell local councils that they will no longer be able to object to the arrival of the "ghastly" cabinets. So this is less a victory for BT but more a smackdown for infrastructure NIMBYs countrywide. ®
Sponsored: Minds Mastering Machines - Call for papers now open