Red Hat revenues rise but not enough for Wall Street
Q4 figures show growth everywhere, but not quite enough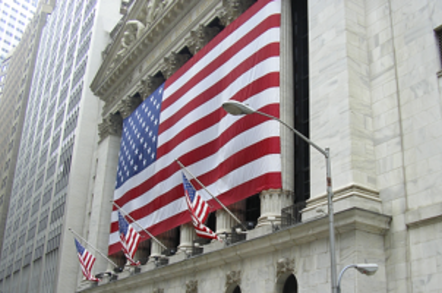 Red Hat is growing like a weed, and thinks that in a few years open source cloud computing could be worth more to it than the entire Linux market.
The open source firm reported revenues of $348m on Wednesday for its fiscal Q4 2013, up 17 per cent year over year.
Though the earnings saw big increases year-over-year, they were slightly below Wall Street's expectations of revenues of $349.4m, causing a 7 per cent slump in the share price.
Profits came in at $43m, compared to the previous quarter's underweight $35m. All told, the company made $201m in net income and $1.33bn in revenues for the year.
"We will continue to increase the scale and operational efficiencies of RHEL, JBOSS and RHEV," Red Hat chief Jim Whitehurst said on an earnings call discussing the results.
Growth came from increased adoption of data center-focused technologies from Red Hat along with enthusiasm for its JBOSS middleware stack.
"We continued to see momentum with large deals in Q4, closing a record number of deals in excess of $5m and $10m," Whitehurst said in a canned quote. "New customer additions coupled with renewing and up-selling our existing customer base enabled us to exceed the billion dollar milestone in both subscription revenue and deferred revenues for the first time."
But that's not all, folks – the company thinks open source cloud control freak OpenStack could wind up making it a ton of money, though it's going to take several years.
"Until those things go into production there just won't be big dollars," Whitehurst said on an earnings call discussing the results. "But until you put a horizon out over four or five years it could be much, much larger than the Linux market."
Red Hat is previewing a version of OpenStack for enterprise customers at the moment, and plans to eventually release a commercial version, allowing the company to apply the same tactics to OpenStack that it so successfully applied to Linux.
"Big cheques don't start coming till things go into production," he said. ®
Sponsored: Minds Mastering Machines - Call for papers now open