Microsoft LOVES YOU: Free Wi-Fi on the British railways for a month
Hey, you know what'd go great with that? Office 365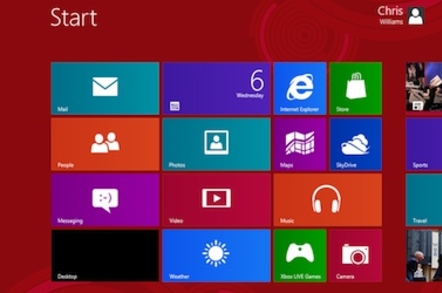 Waiting for a train could be a marginally more interesting experience next month: Microsoft will provide free Wi-Fi on platforms to tempt commuters into buying an Office 365 subscription.
The wireless internet access comes from The Cloud and will cover the larger UK stations. Travellers can already bag 15 minutes of free connectivity from The Cloud in exchange for handing over a few personal details, but for the next four weeks Microsoft will hand out unlimited web access passes to show off what Office 365 can do.
Office 365 is the cloud-based, pay-forever version of Microsoft's flagship software suite, which includes Word, Excel and the like. Rather than buy and install the product, one subscribes to it and gains access to the software over the internet. Putting the package online and making it accessible from a web browser is Redmond's business plan for a cloudy tomorrow.
Renting software is far preferable to selling it, as far as the software giant is concerned; Microsoft has always coveted the profits generated by companies renting their code rather than selling it.
Office 365 subscribers are also easy meat for up-sold cloud services such as Outlook email, Sky Drive file storage and perhaps even search engine Bing, so 365 is a big deal for Microsoft.
None of which should prevent anyone enjoying a bit of free Wi-Fi until 24 April. Although one would prefer to avoid spending more than 15 minutes waiting for a train, the reality of Blighty's railways dictates there'll be plenty of opportunity to take advantage of Redmond's largess. ®
Sponsored: Minds Mastering Machines - Call for papers now open