Google improves Chrom's spel checkr
El Reg's Grammar Lab feeds it teasing typos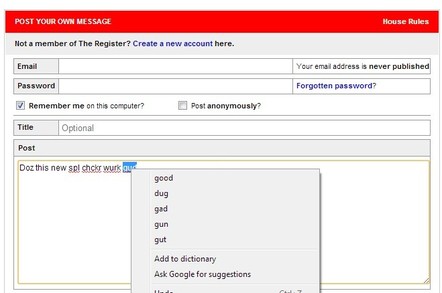 The new stable version of Chrome, 26.0.1410.43 m for those of you still counting, has baked in the spell check tech The Chocolate Factory uses when you type in its search dialog.
The results, depicted below, add an "ask Google for suggestions" option. Google's blog announcing the feature shows that feature helping to explain when to use "effect" instead of "affect".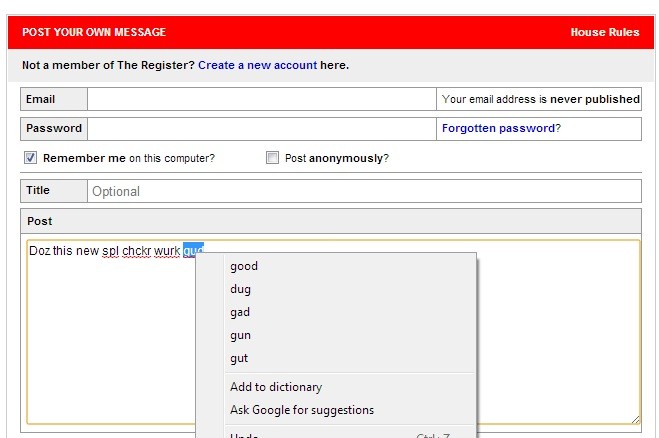 Commentards now have fewer excuses than ever for poorly-spelled posts
Google says the new feature is "... powered by the same technologies used by Google search".
Yet when Vulture South's grammar lab gave the new feature a workout we found it's not very good at figuring out we'd used "its" when the contraction "it's" is more appropriate. Nor did sentences in which we used "their" incorrectly as a substitute for the contraction "they're" or the adverb "there" as an indicator of location produce a useful suggestion from Google's dictionary.
That sound you just heard was therefore almost certainly a sigh of relief from The Reg's sub-editorial corps, safe in the knowledge their particular skill remains essential to our ongiong operationses. ®
Sponsored: Minds Mastering Machines - Call for papers now open