Dragon capsule makes fiery entrance, safe splashdown
Second SpaceX mission ends well
The second Dragon capsule to visit the International Space Station has landed safely in the Pacific around 250 miles off the California coast and has been picked up by the SpaceX rescue ship.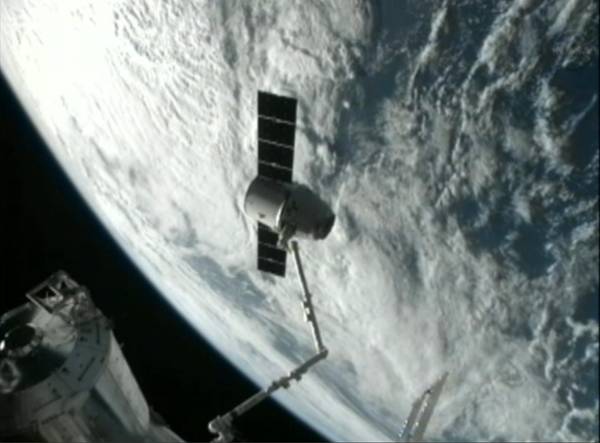 'So long, see you later'
Over the last week the astronauts on the ISS, including Strummin' Chris Hadfield, have been packing the capsule with around 3,000 pounds – on Earth, that is – of scientific experiments from the ISS, as well as rubbish such as broken tools, dirty laundry, and empty packaging. The re-entry was delayed for a day due to bad weather in the landing zone.
At 4am PT (11am UTC), the capsule was undocked and released by the station's robotic arm, and its descent began. SpaceX fired three deorbiting burns designed to bring the capsule down at a reentry angle that would plop it into the ocean next to the rescue ship without burning through the tiled phenolic impregnated carbon ablator (PICA) heat shield.
All three of parachutes deployed successfully, and SpaceX reports that the landing was on target, the Dragon capsule has now been scooped from the salty brine, and is on its way back to base for testing.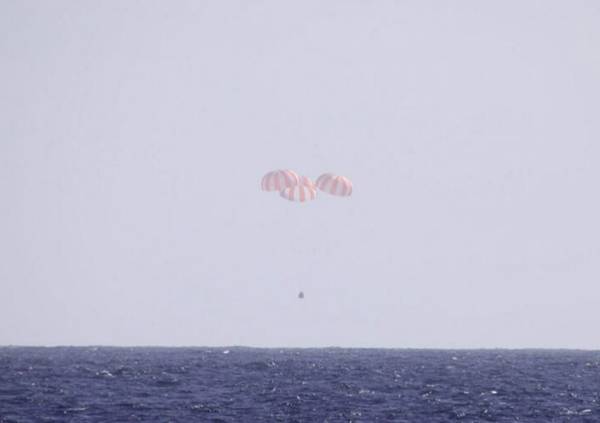 Landing spot very close to target
SpaceX management will breath a little easier knowing the capsule is back safe and sound, but there are still plenty of problems to iron out. With this mission, thruster problems delayed the capsule's arrival at the ISS for a few days, and during the first launch a rocket failure caused the destruction of its some of its cargo.
Still and all, the SpaceX team is still the only private company to have docked at the ISS, a feat only four government space organizations have managed worldwide.
SpaceX CEO Elon Musk must be a happy man this morning. ®
Sponsored: Minds Mastering Machines - Call for papers now open