CERN re-opens 'Animal Shelter for Computer Mice'
Is the large hadron collector warping time?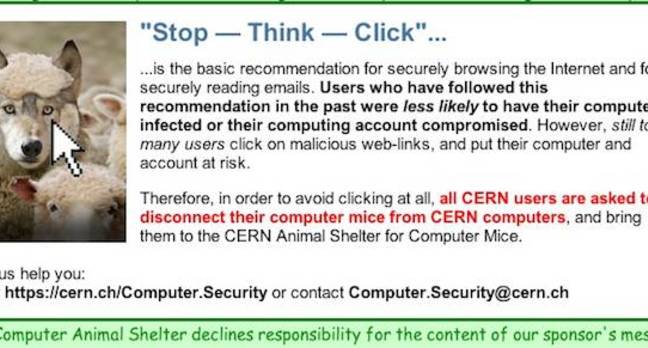 CERN has re-opened its "Animal Shelter for Computer Mice", a place where CERN staff can take mice experiencing ill health and offers a warm and stimulating environment in which they can return to health.
As you'll see from the screen shot below, the Shelter is really an initiative of CERN's security team, which uses it to promote sensible web use.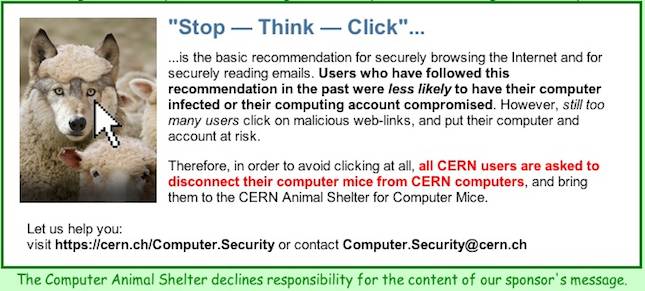 The joke of the shelter's re-opening may, however, be on CERN, as the previous incarnation of the facility opened on April 1st, 2011.
As 2013's equivalent is still a few days off, the timing of the Shelter's revival seems a little odd. Might that be because the Large Hadron Collider is bending time a little down CERN way? ®
Sponsored: Are DLP and DTP still an issue?